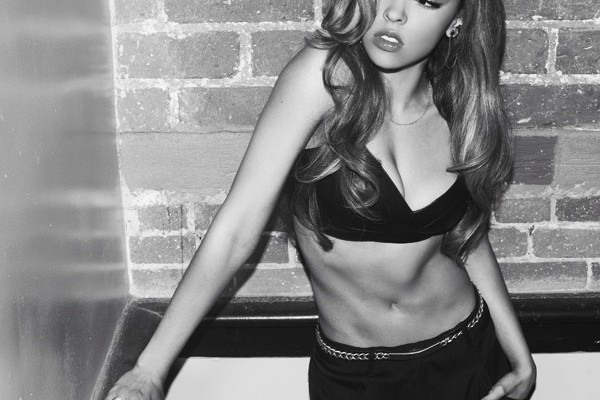 Fashion
My Black Book
By
|
Music star on the rise Tinashe opens up her little book of secrets.
Going Dutch
I can 't remember the last time I've been on vacation, but I was just recently in Amsterdam and I had a really good time there. It was so much fun, everyone was riding around on their bikes and there was good food and energy. I thought it was really beautiful I liked all the old architecture and canals.
Colour Me Bad
I get my hair down in LA at a place in Beverly Hills called Juan Juan – the girl who colours my hair is amazing. I try to take care of it, moisturize and all that good stuff.
Planet Organic
I really like to eat at Earth Café down in Beverley Hills, its really fresh and everything is organic. My favourite is the Chicken Quesadilla, I keep it basic but its really good.
21 and over
I just turned 21 this year so I'm still exploring the club scene! Some of my fave spots in LA are probably Emerson and 1Oak – I like the music as they play a lot of hip-hop and obviously I like to get ratchet!
Spoilt for Choice
I'm not really loyal to any particular make up brand, I'll try different things and see which one I like better. I usually buy all my stuff from Sephora – it's a big make up stuff that have all the different brands like Bareminerals and Urban Decay –I like to mix it up.
Nails Inc
I get my nails down at a place called Happy Nails in LA when I can, which is probably every two weeks. I'm not a nail art person I find it to be a little tacky but I like a bright colour but I'll keep it one solid shade.
Natural Benefits
I love Aveda products they smell really good and they don't have all those bad chemicals that some of these other products and brands do. I also use a lot of their hair products as well.