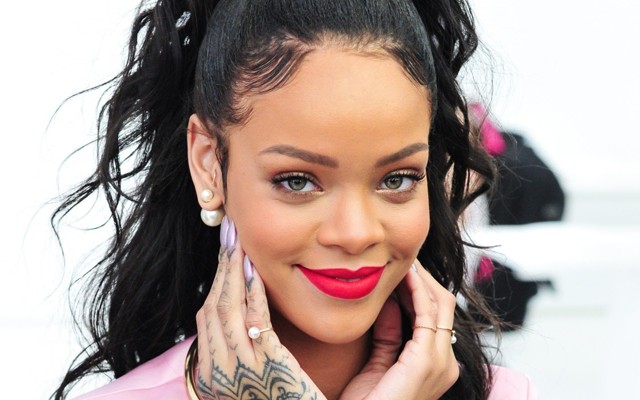 Entertainment
Rihanna Opens Up About Her Love Life and Chris Brown.
By
|
Whilst Rihanna portrays an outwardly confident and "bad girl" persona, the "Pon di Replay" pop star shows her vulnerable side in her interview with Vanity Fair as she opens up about the high profile on-off relationship with former boyfriend Chris Brown.
Despite all the rumours and recent PDA pictures with rapper Travis Scott, Rihanna says she is currently single. She confirmed with Vanity Fair that her last real, official boyfriend was Chris Brown when they reunited briefly, 3 years after his arrest for assaulting her in 2009.
Although it may seem that Rihanna's relationship with Brown was toxic, and whilst she admits she experienced a lot of pain, she says she "a hundred percent" thought she could change him. She continues: "I was very protective of him. I felt that people didn't understand him. Even after… But you know, you realise after a while that in that situation you're the enemy."
Rihanna goes onto say that when you put up with something for so long they start to think less of you and you are agreeing that you deserve it (the pain); "Sometimes you just have to walk away".  She adds: "I don't hate him. I will care about him until the day I die. We're not friends, but it's not like we're enemies. We don't have much of a relationship now."
The 27-year-old states that the excessive media coverage of the incident with Brown made things harder. "For me, and anyone who's been a victim of domestic abuse, nobody wants to even remember it. Nobody even wants to admit it. So to talk about it and say it once, much less 200 times, is like… I have to be punished for it? It didn't sit well with me."
Rihanna tells the magazine that although "it is lonely", she's fine with being by herself. She expresses that although she has sexual needs, she doesn't want to have one night stands, she says "that would be empty for me; that to me is a hollow move. I would wake up the next day feeling like sh*t. 'When you love somebody, that's different." She adds: "When you care enough about somebody and you know that they care about you, then you know they don't disrespect you." 
Rihanna isn't in a rush to find her life partner with her busy and crazy lifestyle, she says "I can't even give them 10 percent of the attention that they need." But that doesn't mean she's giving up on love. She says: "A very extraordinary gentleman, with a lot of patience, will come along when I least expect it …" Not on a white horse. Probably on a black motorcycle."
From this interview it seems that although she has experienced heartbreak, she is still grounded and knows exactly what she does and doesn't want!