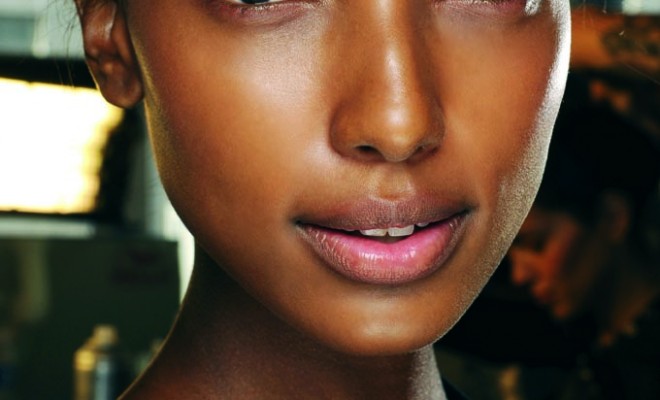 Beauty
Beauty Battles: Matte vs Dewy skin
By
|
While matte easily translates to 'shine-free', dewy is not as simple. Fresh? Just-got-out-of-the-shower? Youthful? Whichever works is for you to decide, here are my top tips for perfect results every time. By Pro make up artist Bolanle Okusanya Feyita.
Matte
Use Powder – makeup is less likely to transfer to areas like a shirt collar when matte but too much powder can look caked on.
The newly launched Skin Weightless Powder Foundation by Bobbi Brown, delivers a comfortable feel with a polished finish that looks like great skin.
For very oily skin types, use Oil Control Loose Powder in Sugar from Fashion Fair. It reduces shine, absorbs excess oil.
A mattifying primer is the perfect undergarment to any makeup base for a longer lasting effect.
Don't forget your neck and décolletage too.
DON'T
Over mattify the skin if you have naturally dry or acne-prone skin.
Try to mattify the entire face – focus on the t-zone for an effortless finish.
Dewy
Dewy can easily transform to a melting hot mess when bad skin is a base. There are no truer words said than 'the better the canvas, the better the painting'!
Begin by prepping the skin with lots of moisture for a naturally healthy glow. Exfoliate regularly and keep the skin hydrated.
Focus on the appearance of the skin with minimal but targeted makeup application.
DON'T
Look oily – avoid this by using tissue to blot off excess shine from the t-zones and other shiny areas. Blotting removes oils without disturbing the makeup.
Apply foundation over the entire face, just a few drops where you need it most.