Entertainment
Erykah Badu Releases Album & New Track 'Hello' Ft. André 3000
By
|
After releasing her remix to Drake's hotline bling, it is clear that Erykah Badu likes to take different approaches with her music style. Though she has the obvious flavours of smooth R'n'b and Neo Soul, the mixture of Jazz, Hip-Hop and psychedelic soundscapes allows her to to create a range of unique songs.
Erykah has dropped her new song 'Hello' which features her baby daddy André 3000 who also raps and sings on the track. The song is featured on her new telephone-themed album 'But You Caint Use My Phone' released today on iTunes.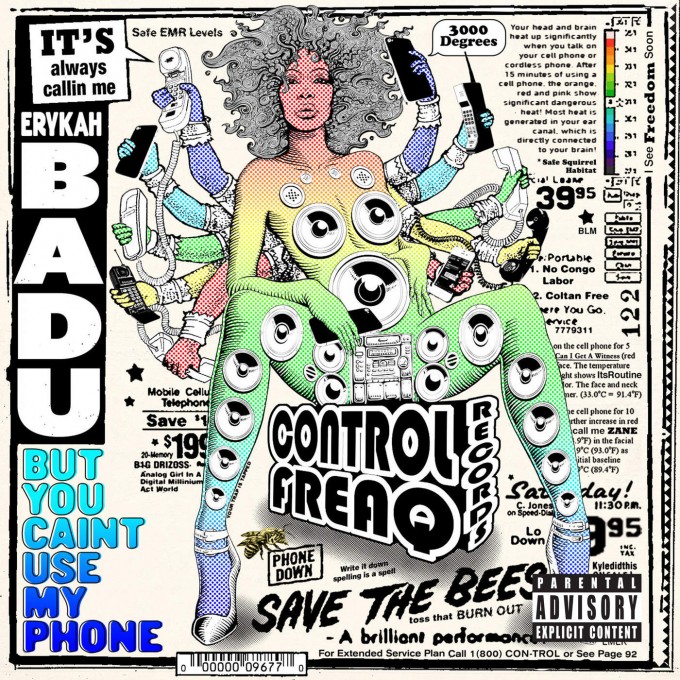 Badu took to twitter urging people not to listen to her songs at random but to listen to the whole album in its correct order, which she then listed. It's clear that the album tells a story from start to finish, making it a highly interesting piece.
From the captivating and epic album cover, you can tell we're in for a crazy ride.
Listen to the new track 'Hello' above: