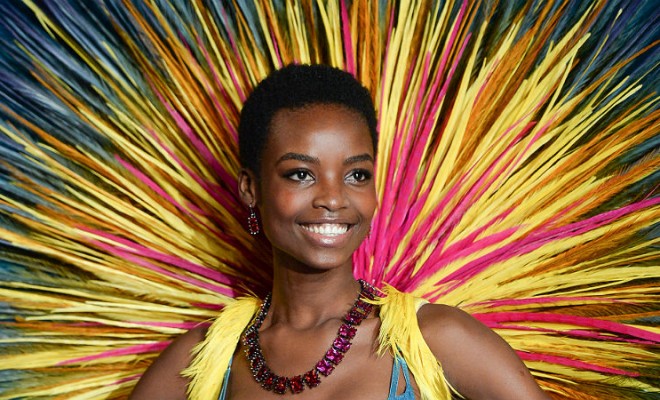 Entertainment
First Model To Rock Natural Afro Hair on Victoria's Secret Catwalk
By
|
On the runway of Victoria's Secret Show with models such as Gigi Hadid and Kendall Jenner on stage, Angolian supermodel Maria Borges made a unique appearance, standing out from the rest.
Instead of wearing the usual long flowing and bouncy weave's and wigs, Borges wanted to do something different; although she was nervous to reject the normality of what is considered as sexy on the catwalk, she wanted to show that having long european hair isn't the only kind of beauty.
She completely rocked her short natural hair and made a powerful statement for black models and all black women, as she became the first model to walk Victoria's catwalk with a natural afro. Black women making history – yes!!
Maria Borges said: "I told my agent I wanted to walk in the Victoria's Secret show with my natural hair," Maria explained "I was nervous, but I had to do it. When they said 'yes' I didn't expect it, but I was so happy!"