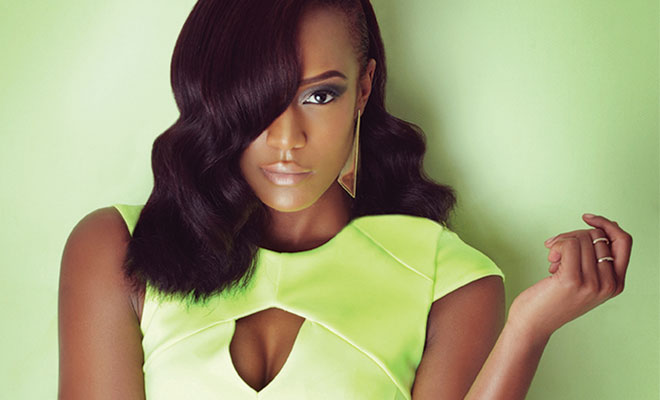 Hair
Hair Trends
By
|
Making Waves
Create these smoking hot Jessica Rabbit inspired waves by curling sections of the hair with an electrical waver or straighteners ensuring that you protect tresses by using ORS Olive Oil Heat Protection Serum as a barrier. Once waves are created, separate sections using fingers – and voila, you're glam of the ball. Keep tresses shiny and nourished by spraying with ORS Olive Oil Sheen Spray
Twisted Sister 
Grace Jones look out, this funky take on the classic short back and sides makes a big style statement. Using a fine tooth comb, part hair into small sections and start twisting with ORS Lock and Twist Gel. Then sit under the dryer until twists are dry and neaten edges with ORS Olive Oil Edge Control..
The Updated Bob
The classic bob gets a modern restyle that oozes sass and sophistication. Relax hair using ORS Olive Oil Relaxer applied either professionally or at home. Apply ORS Olive Oil Heat Protection Serum liberally through the hair before blow-drying. When hair is bone straight, use straighteners to gently bend the ends. For extra shine spritz hair with ORS Olive Oil Sheen.
Braidy Bunch  
The wrap-around braid has become a modern-day iconic hairstyle, revered for its chic, laidback style. Before styling, add ORS Olive Oil Moisturizing Hair Lotion, which will help to keep the hair moisturised. Starting at the side of your temple, take sections of your hair and create a cornrow and work your way to the other. Continue braiding and keep loose ends in place with bobby pins. Jazz it up by creating additional braids at the crown or back of the head, and tease sections of hair out to get that 'festival' vibe.
Hair: Sandra Webb at Sandra Webb Hair & Beauty
Photography: Karl Lake
Make up: Joy Adenuga using NARS
Styling: Erica Matthews