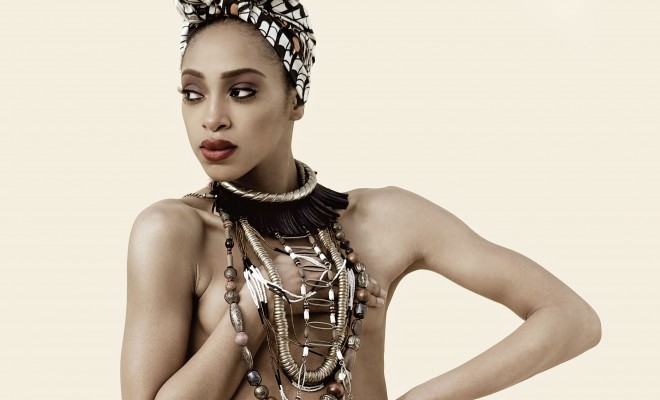 Beauty
Stripped
By
|
This winter choose make up looks that are beautiful and chic but never 'over-done'.   
Bared to You
Beautifully defined eyebrows have the power to slim your face and even out your proportions. To get this look start by cleaning up any stray hairs with a slanted Tweezerman Tweezer (£17) and then groom hair into place with Laura Mercier Eye Brow Gel (15.50). Next fill sparse hair to create a fuller brow by brushing on Illamasqua Eyebrow Cake (£14.50) with light feathered stroke and build for intensity.
Brown Sugar
Playing with different tones of brown make-up can create a stunning natural look, which is perfect for wearing to work or play. Lighter complexions should choose a chocolate brown like Bobbi Brown Eyeshadow in Mahogany (£16.50) while darker skin tones should choose a brown with a reddish undertone like M.A.C Eyeshadow in Folie (£12).
Ruby Kiss
Puker up with a super glossy vermillion pout this January. Start by lining lips with M.A.C Lip Pencil in Burgundy (£11.50) and then fill with Nars Satin Lipstick in Afghan Red (£17.50) finishing with a generous helping of Clear Lipgloss from Elizabeth Arden (£15).
Black Eyed
A dark eyeshadow worn up to the eyebrow creates a strong high fashion statement. Choose a matte black eyeshadow like Clinique Colour Surge Eye Shadow Stay Matte in Midnight (£15) and with the eyebrow brush apply boldly up to the eyebrow and a little beneath the lower lash line. Define lashes with Benefit They're Real Mascara (£18.50) and your dramatic eyes are complete!
Smooth Groove
Flawless foundation starts with a good primer so begin by applying Black Up Matifying Primer (£32) to create a smooth base. Next apply a concealer to the areas that need extra coverage such as scars and darks circle- we love Smashbox Camera Ready Full Coverage Concealer (£17) and finish with Bobbi Brown Luminous Moisturising Foundation (£30) for soft and natural looking glowing skin.
Photographer: Aubrey Fagon
Make up: Kemi Kings using Dermalogica, M.A.C and BlackUp cosmetics
Fashion: Viennty  Model: Cherelle Quartey-Cofie