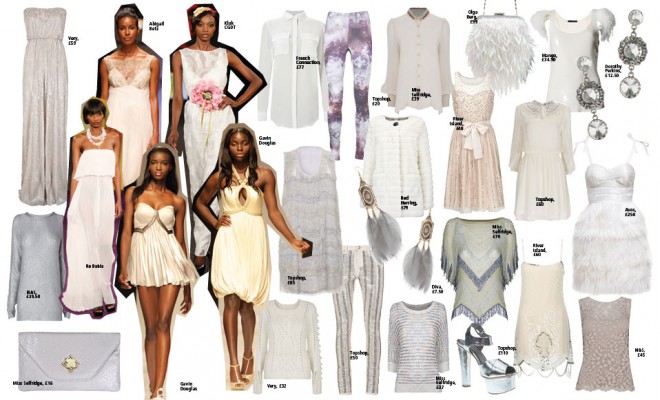 Fashion
The Age of Innocence
By
|
Look like a snow queen in angelic hues of white, cream and silver this winter. This pristine style looks particularly striking against darker skin tones, making a strong impact with ease. The most stylish way to actually wear the colour is head to toe (think P Diddy white party) and although it's a shade that's not remotely practical in the day, it's outstanding at night. Just remember not to drink red wine and that a hot wash will get out most make up and food stains!
• Wear a white shirt buttoned to the top with skinny jeans for extra style points.
• Forget the LBD it's all about the LWD (Little White Dress)
• Choose bold earrings for major effect.
• If you don't want to wear all white add silver accessories.