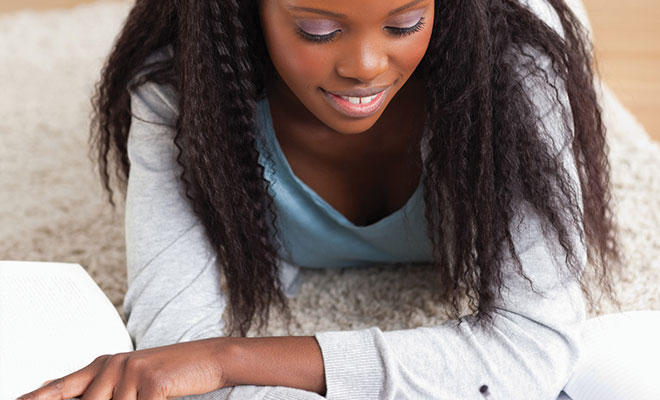 Careers
Work Bites
By
|
4 TOP TIPS TO…
Make your application form stand out from the rest
Stephanie Lawless, Resourcing Adviser at Telefónica (that's O2 to you and me) receives around 60,000 applications every year. She says, "It's vitally important that candidates make sure they stand out from the crowd. This is our only chance to learn why you'd be the perfect candidate for the role; it's absolutely crucial to make your application the best it can be. Here are my top tips for sailing through the first round."
Show your skills. Right from the first line, we're looking out for the key terms that prove you've got the right skills and experience for the role. But don't limit yourself to the first three lines – we want them to jump off the page all the way through your form. Take every opportunity to sell yourself whilst making sure you include all the details the form asks for.
Tailor your CV. Often you'll be asked to send your CV with your application form so tailoring your CV to fit the job role you are applying for will prove that you've done your research and are right for the job. Make sure you spend time looking at the key responsibilities and skills required and show evidence of this in your CV.
Give it the once-over. The odd typo isn't a deal breaker, but it's definitely worth checking your spelling and punctuation. Your application is your one chance to sell yourself to us, so you don't want it to be littered with mistakes! Spell-check isn't foolproof, so ask a friend or colleague to proofread it too.
Keep it brief. Please remember how many application forms we have to wade through! Keeping your application concise doesn't just help us – it's a demonstration in itself that you can be succinct.
ON MY COMMUTE
What keeps you entertained on that trek into work?
Bopping my head to… My musical taste is very eclectic so what I listen to does vary. However, at the moment, probably a day doesn't go by that I don't listen to the new album #3 by Irish group The Script which I LOVE and that surprises a lot of people. I don't think they get enough credit  – they're such a great band and I find their music really easy to listen to.
Engrossed in… I always try and pick up the Metro on my way to work, The Evening Standard on the way home and I also love Stylist magazine. As I run a beauty PR agency, I need to keep up to date with what's going on in the industry so I also use commuting time to read trade magazines, as well as women's glossies including Pride of course – although that lasts for several commutes, as I like to read it from cover to cover!
Catching up with… I'd be lost without my iPhone and iPad – it's like having a mini office on the train! Running my own business means I receive hundreds of e-mails every day, so it's great to get a head start on responding to those messages on the way to work.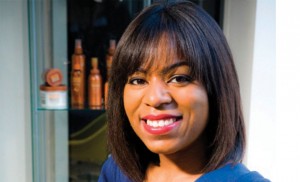 Sharleen Hunter, Managing Director of hair and beauty PR agency Unleashed Potential and beauty greeting card company beauspoke (unleashed-potential.com, beauspoke.com)