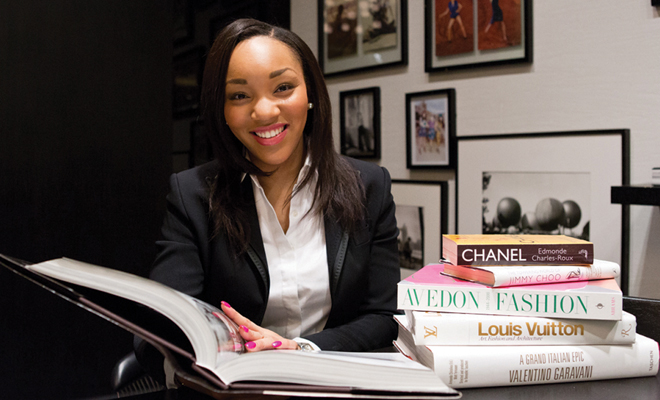 Careers
ME & MY CAREER
By
|
BIANCA MILLER
Managing Director – The B Group
She started her post-university career as an office temp before leading 350 graduates in her role in HR at Accenture. She then jumped ship and started out on her own setting up the B Group. Now Bianca advises City highflyers on which power suit will help them make that power move – all at the tender age of 24.
I always wanted to have my own business – my mum was a celebrity make-up artist, my dad had his own business installing luxury kitchens so I wasn't brought up by people who had normal jobs I guess.
My company, The B Group, offers a personal development service, which covers three basic areas – personal branding, image consultancy and employability. Basically what that means is personal branding, which for me is everything that makes you a wonderful package, so that might be physical presentation, how you approach potential clients for jobs, how you communicate yourself and your brand to the world via a CV or LinkedIn. A large part of that is how you look, how you're physically presented. We all have seven seconds to make a first impression, so that's why I decided to create a business that had a styling arm. We have a team of stylists who basically take our clients shopping, I provide them with a wardrobe editing service, and so we have different services for those busy executive women. Lastly I felt that young people were not getting the jobs they deserved because they weren't branding themselves properly from the employability perspective. So I go to colleges and universities and schools and I deliver workshops on how to be more employable, from a young woman's point of view.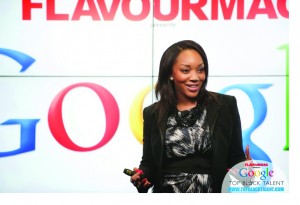 I wake up at 7am, I read my emails and respond to them in bed until about 8am, then I get up, jump in the shower and get dressed. Deciding what to wear is a bit of a nightmare really. Because of what I do I always have to try and look good – it's a lot of pressure. I like a mixture of brands, I like to be able to mix high street, designer and sometimes vintage as well. I'll put together something like an ASOS polo neck bodycon dress, Ted Baker jacket,
Nine West boots, Monsoon jewelry and my Rolex watch. I don't really have breakfast if I am honest. My partner makes me hot water and lemon in the morning and that's kind of my idea of breakfast! I try and get to the office for 9-9:30am. I get stuck into emails, do the calls that I need to do and I'll have a meeting with my team to see what they're doing. I've got my permanent team of two but at the moment I've got two other interns doing social media and writing. I try and work with them to make sure they're getting what they need out of their job or out of their internship. Generally I'm out of office two or three times a week, in meetings, delivering workshops, working with clients, working on deals, doing interviews. Tomorrow I am going to Google HQ to talk about branding on Top Black Talent, which I'm so excited about.
Lunch is whatever there is to hand for me really – sometimes I'm lucky enough to bring lunch that I've made the night before or I just get a sandwich, packet of crisps and drink. It's terrible and so unhealthy – carb on top of carb! I get invited to a lot of networking events in the evening so I try and do two a week. The kind of events I go to really vary – last week I was at JP Morgan for an event and Nick Clegg's wife was there – the week before I was at an event and Nick Clegg was there. But then I'll go to a normal event where it's just people trying to market their businesses, really pushing themselves forward.

When I'm not out rubbing shoulders with politicians, I try to go to the gym, my birthday is coming up so I tend to go more when that's around the corner. Other than that, to be honest I am really boring. I just respond to emails or do work that I haven't done during the day. If I am out all day I have to just do all my admin in the evening. To unwind I like to keep it simple ­– I like just spending time with my partner and my family, lunches, dinners, cinema, shopping, going to my mum's, you know just normal things really.
The best thing about what I do is being the author of your own destiny, I know that the effort I put in sgets repaid by getting new clients or getting a feature in a wonderful magazine like Pride. These things are things that you work everyday to do and I think the fact that I enjoy what I do and the fact that it helps other people is an added bonus. I don't want to look back at my life and think I did something that was just a job, didn't actually help anyone else. When I get emails from people that I've taught CV skills to and they say, "Bianca I got the job!" that for me makes all the sleepless nights and long hours worth it.
Bianca's top five wardrobe essentials
• A good jacket – this will always make your outfit look like it was more expensive than it was.
• A good pair of shoes – they are a key investment piece – but of course make sure you can walk in them!
• A good handbag – I think a lot of women are judged by the handbag that they carry. It doesn't necessarily have to be designer but a good quality handbag is really important.
• A watch – again it doesn't have to be designer but a lot of people look at that as an indication of who you are and what you do.
• The right size of jewelry – people often go into shops and buy jewelry based on how it looks on the shelf but actually different sizes of jewelry cater to different sizes and shapes of women.