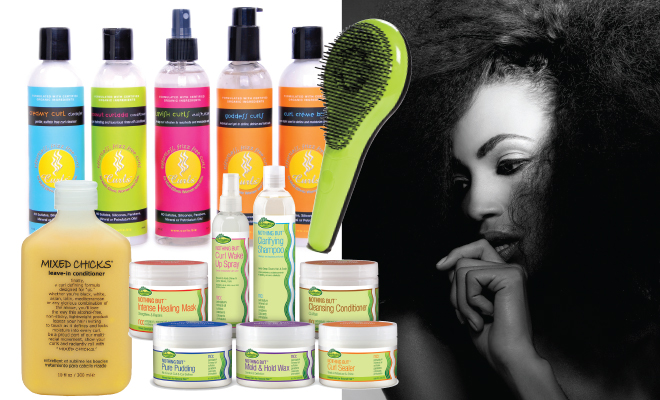 Hair
Naturally Does It!
By
|
The best products for your natural hair.
Kinky Coifs
Caring for the coils of celebrities such as Halle Berry, Zoe Saldana and Nia Long new American hairline CURLS has been designed to offer the perfect blend of lightweight conditioning and curl protection. With the complete range of cleanser, moisturiser, conditioner and styling product you'll find a curls regime to fit every hair type. Prices from £9.99; curls.biz
Curl Revolution 
Transform mixed race tresses with cult favourite Mixed Chicks, a fantastic collection of shampoo, deep conditioner and thermal protectant specifically for curly locks. Our fave from the range is the Leave-In Conditioner – a curl saviour in a bottle. Prices from £11.95; mixedchicks.net 
Tangled
Never fight with your Afro again thanks to Michel Mercier's 428 bristles positioned at 32 different heights and 16 different diameters, which helps to disperse the pressure placed on hair during brushing. £14.95; michelmercier.co.uk
Nothing But
The Sofn'free GroHealthy Nothing But is a line of simple and honest products that give natural hair everything it needs. Including great products like Curl Wake up Spray, for the times you need to revive tired hair or the Cleansing Conditioner that works as a co-wash, cleansing hair without striping it of it's natural oils. Prices from £6.99; pakcosmetics.com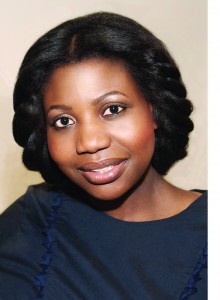 5 tips for transitioning to natural tresses by hairdresser Charlotte Mensah
1. Go Short
Close cropped looks are fashion forward and look great. Get a beautiful short precision cut.
2. Roller Set 
You'll get a full head of curls to hide the bulkiness of the new growth.
3. Pressing or flat iron the new growth
This technique will straighten the natural roots, but you have to be careful not to apply the heat to the relaxed part of the hair shaft.
4. Braiding with hair extensions
New growth is hidden with individual braids or cornrows leaving the transition process completely invisible.
5. Sewn Weave
As your hair is cornrowed beneath hair extensions it is rested from damaging environmental factors and completely hidden  making the transition undetectable.