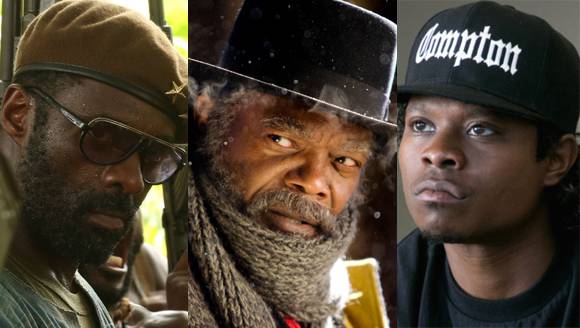 Entertainment
#OscarsSoWhite: Again, no black actors are nominated for Academy Awards.
By
|
Here we go again! For the second year running, it has been announced that no people of colour were nominated in any of the four major acting categories at the 2016 Academy Awards.
It is no shock as to why #OscarSoWhite began trending on social media where viewers expressed their anger and disappointment to the Academy, disgusted as to why talented black actors are not getting the praise and recognition that their hard-work deserves.
#OscarStillSoWhite is now on the come up, because people are fighting to make their point.
It's extremely infuriating as there were plenty of opportunities to nominate a black actor; we have all celebrated the obvious smash hit movies, Star Wars: The Force Awakens (one of the highest-selling films of all time), Straight Outta Compton, Creed and Beasts of No Nation, though when the important time arrives to be acknowledged world wide, they are suddenly completely irrelevant; confusing, or just obvious inequity?
April Reign, who started the hashtag said in an interview with  LA Times:"The point of #OscarsSoWhite is […] we need to make sure that the best and brightest are given the opportunity to audition and write and direct and then make the [nomination] decision with respect to the best performances."
Full nominations here: