Entertainment
Shield 5: Brand New Instagram Series
By
|
A unique, ground-breaking cinematic experience will be available at the tip of your fingers and it's fast approaching.
Hullabaloo Productions and Lorton Entertainment present Shield 5, a brand new thriller series exclusive to Instagram, which they claim marks the birth of 'social cinema'.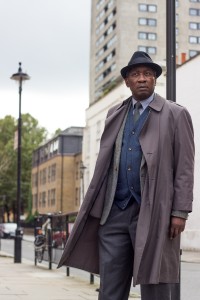 The series will be launching on February 1st and will run 28 episodes throughout February; each episode will be 15 seconds each (like every other instagram video).
For the Netflix binge watchers, I'm not quite sure 15 seconds an episode will be exciting or extremely frustrating, though 28 episodes in 28 days seems doable; I'm sure you can handle it.
Set in London, Shield 5 is about a security driver who is on the run from the police after being framed for the death of a colleague. Starring Christian Cooke, Wallis Day, Kieran O'Brien and British singer Example, formally named as Elliot Gleave.
The first episode will go live at 5pm on the official Shield 5 Instagram page.
Watch the trailer above.