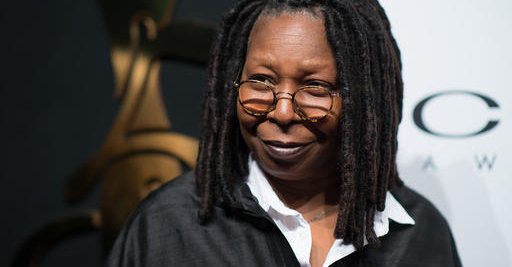 Entertainment
Whoopi Goldberg: "I'm an American, I'm not African American"
By
|
The US chat show, The View is known for being very controversial with audiences getting heated about the opinions said from the panel and in particular the dreadful statements from Raven Symone, which leaded to a petition for her removal from the show.
However, on this occasion Raven is off the hook and Whoopi Goldberg is in the limelight as in this Tuesday's (January 5) airing of The View, she made a statement that gave quite a few blank faces to the audience.
During a conversation about immigration, co-host Joy Behar jokingly mentioned that many would flee the country if Donald Trump's were to become president. Goldberg, who didn't find it funny, said: "My mother, my grandmother, my great-grand folks, we busted ass to be here. I'm sorry. I'm an American. I'm not an African-American, I'm not a chick American, I'm an American!"
Goldberg's clearly acknowledges her ancestors and is not completely denying her heritage though is claiming her rights to live in the country where she was born and raised, America. However, there is nothing wrong with the label 'African-American', the word 'African' doesn't make someone any less American than the next person and taking away that word doesn't change her background.