Beauty
Celeb Beauty x 3
By
|
Buy one and get two free make up looks from the stars.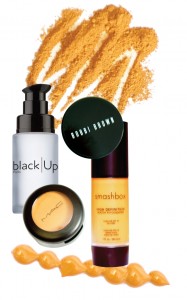 Get Naomi's Flawless Complexion
1. Think of your face as a painter's canvas and in order for the paint to have a beautiful finish the base needs to be perfectly smooth. Achieve this by applying black Up Mattifying Base (£27.50), which provides superior make up hold that lasts all day.
2. Prevent overloading your face with too much foundation and looking too 'done' by concealing imperfections with MAC Pro Longwear Concealer (£13.50), which will drastically reduce the need to apply too much base.
3. As black skins tend to be oily choose an oil free foundation like Smashbox High Definition Healthy FX Foundation (£28.50) which is lightweight. For those who prefer a powder finish check out Bobbi Brown Skin Foundation Mineral Makeup (£26).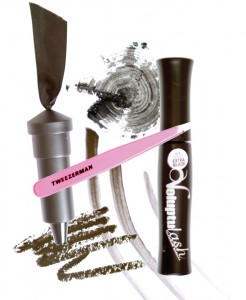 Get Zoe's Indie Smudged Eyes
1. A surprisingly quick and easy look to achieve, the smudged eye is all about looking effortlessly cool. Along the lower lashline apply a thick kohl pencil like Sleek Kajal Eyeliner (£4.30) and smudge with your finger.
2. Over the lids use a liquid eyeliner like Diego Dalla Palma Deep Black Liquid Liner (£13) and flick at the end for a retro twist. Volumise and define with Miner Voluptulash Volumising Mascara (£3.99) applying densely to the top lashes only.
3. Eyebrows can lift features and instantly give proportion to the face so tweeze a full arch shape with Tweezerman Tweezers (£14), plucking in natural light and following the natural brow line.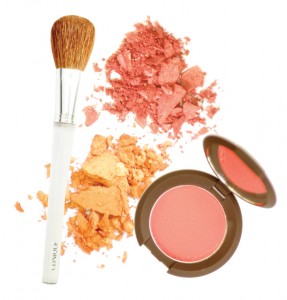 Get Janelle's Rosy Cheeks
1. Finding the perfect blusher is a little like trying to find the perfect red lipstick – it's all about your complexion and undertone. Berry colour like Bobbi Brown Shimmering Blush in Flame (£18) as a rule will generally look beautiful on darker chocolate complexions, with a red undertone.
2. Medium complexions with a yellow undertone will look great with an orange hue like Nars Blush in Taj Mahal (£20.50) applying to the apple of your cheeks and towards the tops of your ears with Clinique Blusher Brush (£16).
3. On a fairer black complexion take care to keep it natural with Becca Crème Blush in Hyacinth (£24). Don't be deceived by how bright it looks in the packaging as it's wonderfully subtle on skin.