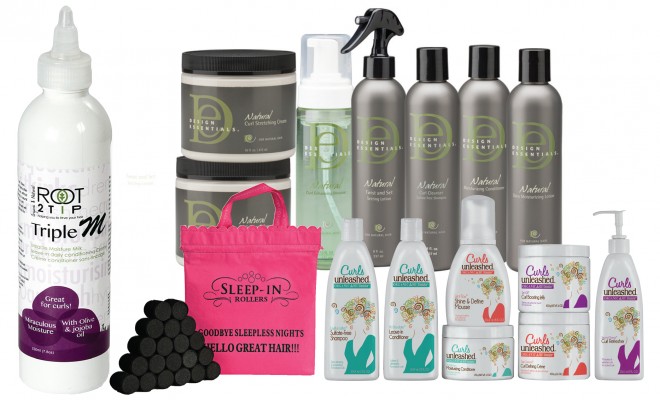 Hair
Naturally Does It!
By
|
The best products for your natural hair.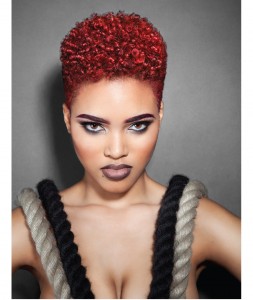 Coil Special
If you want to stretch natural hair without the heat invest in Little Black Rollers which are also the most comfortable rollers to sleep with in the business! £17.95; velcrosleep rollers.com 
Curls Unleashed
New from Organic Root Stimulator – Curls Unleashed is a range of products with the best nature has to offer. From their Second Chance Curl Refresher, Set it off Curl Boosting Jelly to their Moisturizing Conditioner each product is perfectly formulated to provide you with perfect care for your hair. From £6; 0208 453 1450
The Kinks
Get the best from your curls with the help of Design Essentials Natural Range. Whether you twist it, braid it, plait it or scrunch it the range will enhance, define and condition your tresses. designessentials.com
Triple the Miracle
Using Extra Virgin olive oil and jojoba – the Triple M Miracle Moisture Milk from ROOT2Tip gently smoothes, eliminate frizz and silken down the cuticle with no residue or build up. Perfect for natural tresses and hair extensions alike!
£10.49; root2tip.com

5 tips for Braiding hair by Andree Marie – andree-marie.blogspot.com
1. Condition your hair well before braiding; I suggest a thorough treatment to increase the elasticity. 
2. Reduce the tension on your hair; there is no need to do your hair extra tight, this can cause traction alopecia and can lead to permanent damage.
3. Take care; wear a satin or silk scarf to keep your hair neat.
4. Use something for your scalp; hair can get itchy when braided up, so keep some spray nearby, there are loads of braid sheen around to keep your hair moisturised, healthy, strong and maintained during your protective style.
5. Know when it's time; braids should last 4-8weeks, they wont always stay looking pretty, depending on the size of the braids they may start to pull after a while.