Entertainment
Parson James: The Temple EP
By
|
Parson James is an American singer-songwriter who has a soulful voice and an inspiring story behind his upbeat pop music. His childhood of growing up gay is reflected in the emotions explored in his music such as through his current single Temple, inspired by feeling like an outcast and although everyone is different knowing you need to love yourself.
He angelically sings "Been too quiet, I'ma get loud, you want me in the temple with my head down" and ends with "But I'm up now, singing like ooh, ooh, he-e-ey, he-e-ey." Although his lyrics are heartfelt, his songs are far from dull but high spirited and full of colour as he takes you to church with his powerful voice and incredible vocals merged with a brilliant live band.
The 24 year old is full of glee and portrayed his humble, humorous personality between each song at his private showcase. Whilst performing, it was difficult to take your eyes off him as he brought a brilliant and infectious energy to the stage, captivating the whole room with his exuberant presence.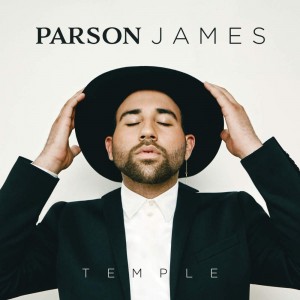 Last week Parson James performed the hit song 'Stole the Show' with Kygo at The Tonight Show with Jimmy Fallon which has now had over 65 million views on Youtube. The original song appears on his 5 track EP The Temple, along with 'Temple' and 'Sinner like you' which is available on iTunes now.