Entertainment
Diversity Reigns at The SAG Awards 2016
By
|
The Screen Actors Guild proved to be a clear celebration of diversity as the success of black actors took the spotlight.
Queen Latifah, Viola Davis and Uzo Aduba all took home a SAG award on Saturday night, including Idris Elba who won two SAG awards for his performance in Luther and Beast of No Nation.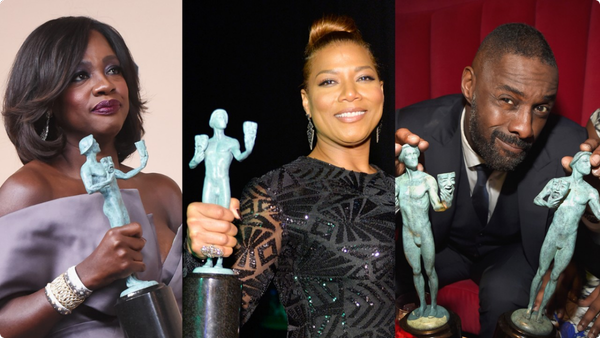 #SagsSoBlack began trending on twitter following the 'Oscars So White' controversy, though speech's on the night were not spiteful, but full of positivity and motivation for black actors to come.
Queen Latifah, winner for her performance in HBO's Bessie, said: "Flip those rocks over. Keep pushing, keep turning. You can do it. You build your own boxes, not people. So knock that thing away and do you!"
"Ladies and gentlemen, welcome to diverse TV," said Idris, in light of his diversity speech in Parliament. –  This is what we want to see, and more often!
For the second year in a row, Uzo Aduba took home the Actor for Outstanding Performance in a Comedy Series, and also delivered an inspiring speech, urging actors to  "keep working, no matter if anyone tells you to get out of that line that you're waiting in!"
Watch Uzo's full speech above: