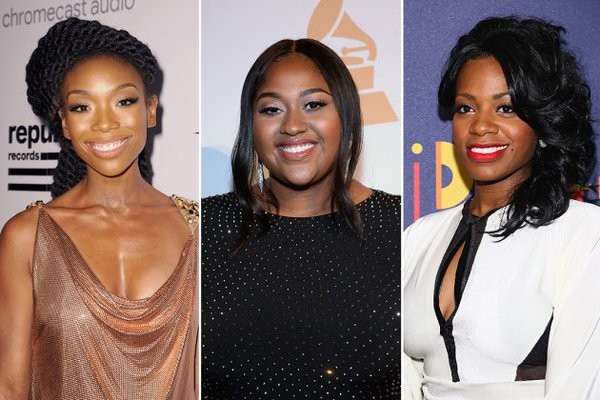 Entertainment
Brandy, Jazmine Sullivan & Fantasia To Collaborate On New Song
By
|
Brandy has returned to the music scene with her new single Beggin & Pleadin, and if that hasn't already got you excited, this recent news definitely will. The Zoe Ever After star has casually revealed through social media that she's planning to do a collaborative song with the amazing powerhouses Fantasia and Jasmine Sullivan!
Fantasia couldn't hold in her enthusiasm as she posted a photo of Brandy on Instagram with this caption: "OMG!!! The call that I just Received from the only vocal I'm scared to hit a stage with, in Love with, crazy about and my BFF in my head @4everbrandyJUST CALLED ME and Lord I almost wrecked the car… " She continued: "Bran Thank You so much for your words of encouragement @jsullivanmusic @4everbrandy let's give the people this Song"
High spirits are in the air as Brandy shared her love for the two R&B singers on Facebook in the lead up to this highly anticipated track.

Prepare your families for your attempts to belt out the many formidable notes that will dominate this track as I have a strong feeling it's going to be glorious.