Entertainment
S.E.L Releases Debut 'UK Soul EP'
By
|
UK songbird S.E.L (Soulful Emma-Louise) has gracefully returned with dreamy vocals in her emotional debut 'UK Soul EP' featuring the single Elevation, an uplifting joyous groove with an infectious chorus already established as a popular smash within the Soul II Soul Live sets.
S.E.L wants us to 'travel through [her] universe' as she caresses us with her soft, enticing, almost hypnotising vocals. She is definitely a name to watch out for in the UK scene, akin to Corrine-Bailey Rae's soft and effortless notes you are sure to love her captivating vibe.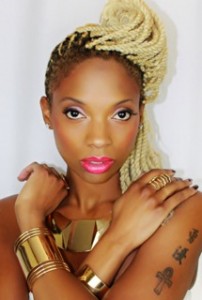 The four track EP is an exotic treat for soul lovers, with inspiration from Jazz, Reggae, Pop to Classical, Soul, RnB and Blues. She unveils the heart-felt love song I Love You opening with tender piano notes and a rippling blues-inflected riff, she then strips it right back with Make Me High's minimal & Eastern-fused chants and beats that paint a delicate electronic soundscape of another world. Rounding off the EP is Caramel Dream, a mininmal electronic grown up spoken-word love poem with a nod to FK Twiggs.
S.E.L releases her debut 'UK Soul EP' and her single 'Elevation' on May 30th 2016.
Listen to Elevation above: