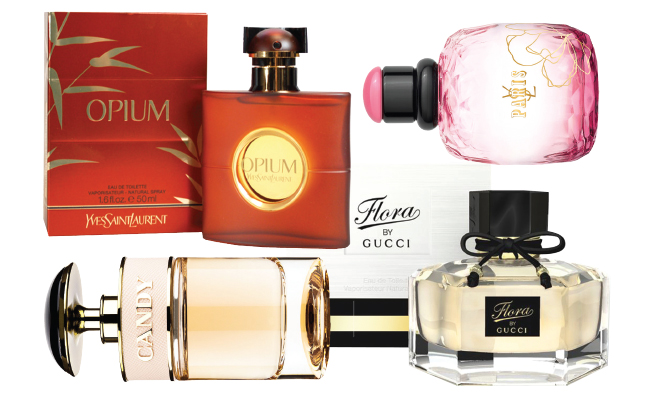 Beauty
Scent of a woman
By
|
Buying fragrances has gotten pretty complicated. Shevelle Rhule investigates how to find the perfect scent without the headache!
"Fragrance is a key part of the memories that we associate with certain times, places and people,"
says Emma Leslie, Beauty Editor at online beauty retailer Escentual.com. Our sense of smell is complex and sophisticated and having a particular pull to a certain fragrance type can be because of a myriad of reasons such as reminding you of a particular memory in your past (like your mum spraying it while you watched her glam herself up) or even linked to your personality type. Daniel Thompson spokesperson for The Fragrance Shop agrees, "Since emotions play such a large part in the sense of smell, people shouldn't assume there is no logic in their choice of fragrances. The fragrance families hold the key to everyone's likes and dislikes." Picking the perfect scent, while not brain science, isn't as simple as most people would like which is why so many women stay loyal to one scent year after year. However stores like The Perfume Shop have developed a service (that asks you numerous questions about your personality) and will match you with the scent of your dreams. Keran Fordham, Commercial Director at The Perfume Shop, explains: "With hundreds of perfumes to choose from, we understand that finding the right bottle can be a little daunting. Our unique match-making sessions will guarantee that every customer leaves with their perfect perfume prescription."
So whether it's floral, zesty or oriental, this summer let your ideal fragrance choose you and only you.
What does your scent say about you?
Daniel Thompson from The Fragrance Shop gives you tips on picking fragrances for your personality type.
Floral
If you find yourself drawn to the floral fragrances, think YSL Paris (from £22.50) and Gucci Flora (from £39.50), you are a feminine, down to earth woman. The typical floral wearer tends to be quietly confident and exudes an approachable and affable manner. She is the 'girl next door'. If she were a celebrity, I'd compare her to Sienna Miller.
Zesty
This fragrance group includes ingredients such as the sharp green scent of crushed leaves and fresh-cut grass. Fans of this zingy fragrance tends reflects elegance and grace. Picture a crisp white shirt, and a commanding gaze; this is a classic beauty, for whom scent is everything. Channel your inner grace with Prada Candy L'Eau (from £36.99).
Oriental
One of the more intense, longer- lasting fragrance groups. Warm, sensual, exotic and spicy, Orientals are composed of rich notes such as musk and oakmoss, which is reflected in those who favour them. Night owls who aren't afraid to show their sensuality, this is a bold scent, which is complimented by a passionate, fiery temperament! This woman is at the forefront of the pack and a natural born leader. Get the scent with Opium by Yves Saint Laurent EDT Spray (from £39.99).
Vox Pops 
We hit the streets to ask men about buying scents for the ladies in their life.
"I learnt from my mother that scents change on different people. Different people have different skin types etc so when buying a scent from my partner, I probably wouldn't buy one outright, I'd bring home lots of samples, so we could find one that works best for her." Dave, 45,
"I like my Queen to have nothing but the best, so only the finest fragrance would do. I'd buy the most expensive one in the shop. I like it when my girlfriend wears Seductive by Guess. It's very aptly named if you get my drift…" Kwasi, 28
"If it smelled sweet and if I thought she'd like it [I'll buy it]. You need to be able to recognise your partner's scent, so that if they come home smelling like someone else you'll know that they've been naughty!" Winston, 39
"I think how people smell can tell you a lot about a person. Their smell offers an insight into their tastes and character. I'd buy one that made her smell nice – perhaps a fruity one like Burberry Body Tender." Daniel, 36