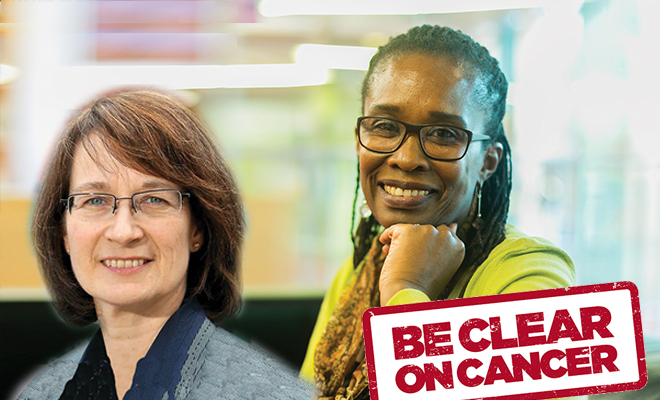 Health
Successful Be Clear on Cancer campaign returns
By
|
Highlighting blood in urine as a key symptom for both bladder and kidney cancers.
Public Health England's nationwide 'Be Clear on Cancer' campaign returns with the aim of raising awareness of a key symptom for both bladder and kidney cancers – blood in urine. 
Around 17,450 people in England are diagnosed with bladder or kidney cancer every year and around 7,600 people die annually. Blood in urine is a symptom in over half of bladder cancers and almost a fifth of kidney cancers, so being aware of this is crucial.
The Be Clear on Cancer 'blood in urine' campaign ran nationally in 2013 and 2014.  Analysis of diagnoses during the 2013 campaign period shows a significant increase in the number of bladder and kidney cancers diagnosed at pre-cancerous and early stage, and a reduction in late stage diagnoses for bladder cancer.  This early detection has been equated to the prevention of around 70 bladder cancer deaths and about 25 kidney cancer deaths1.  Whilst it is not possible to link these findings to the campaign in isolation, the findings suggest that it is highly likely that the campaign has made an impact.
Mrs Vitta Curtis, kidney cancer survivor from London shares her story
"I went to my GP who gave me a urine test that showed that I had blood in my urine. I also experienced pain in my lower back which I didn't know was another symptom of kidney cancer. 
My GP sent me for further tests which revealed that I had a tumour on my right kidney that could become cancerous if left untreated. I had the tumour removed and after surgery the medical team discovered that the tumour was cancerous.
Although I was shocked to find out I had kidney cancer I was so glad it was caught early and removed.  I'm currently having regular check-ups but I felt it was important for me to share my experience in hope that it will help others, especially people of African or Caribbean descent.
I want to encourage people not to be afraid to talk about cancer and to see their GP straight away if they notice blood in their urine or any other symptoms. Don't put it off; it could save your life." 
Doctor Jenny Harries, Regional Director, for South of England, Public Health England said:
"Evidence shows that the Be Clear on Cancer campaigns really do make a difference.  The rise in the number of bladder and kidney cancers being picked up early is important; it is this early detection that saves lives. 
It's vital that we all do our bit to raise awareness that blood in urine could be an early sign of bladder or kidney cancers, and encourage anyone with this symptom to go to their GP. We know that people don't always immediately visit their doctor if they spot blood in urine, which can be for a number of reasons – some might ignore the symptoms, especially if it only happens once, or may pass the symptom off as cystitis. If you do notice blood in your urine, don't wait for it to happen again before getting it checked out, visit your GP straight away."
For further information about the signs and symptoms of bladder and kidney cancers, please visit nhs.uk/bloodinpee