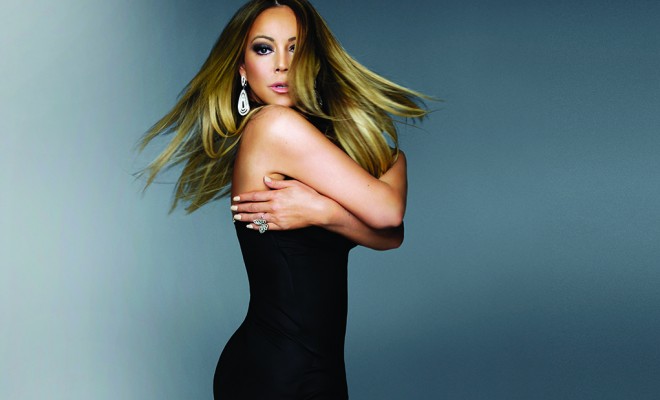 featured
The March Issue Is Out Now
By
|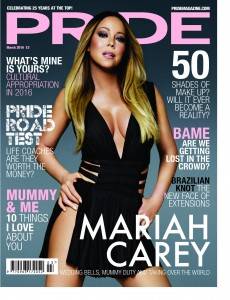 The March Issue is available from the Pride Magazine App, and in stores now! And this month it's the '50 shades of black' issue as we celebrate and explore the beauty and battles of all that comes with
being black in the western world.
Our cover star is the formidable Mariah Carey this month as she opens up to Pride about everything from her first UK tour in 13 years(!!!) to that blingtastic proposal and balancing being mummy, Mariah and mogul. She even gives us an inside scoop on what may well be the wedding of the decade!
Alongside Ms Carey we have interviews with soon to be superstar Samm Henshaw, Grammy winning musician Esperanza Spalding, the wordsmith that is Floacist, and Teedra Moses lets us into her world.
We're talking about everything from 'where do we draw the line when it comes to Cultural Appropriation?' to asking if the BAME grouping is masking a bigger diversity issue in the UK. Best of all though we've got Pride readers sharing stories of triumph, trials and tears with their Mothers ahead of Mother's Day this month.
We've got all your beauty needs covered with our 50 shades of black foundation feature- what brands have the best coverage for brown skin, sorted. And it's time to get excited because we've found the new hair extensions technique that is going to make weaves a thing of the past!
If that wasn't enough we take a peak behind the stage curtain at the biggest musical of the year- Motown!
All of this, the hottest fashion trends, the best hair looks and all the brown skin beauty you can handle, plus so much more available in the March issue of your favourite magazine!
Get your copy in stores now or via the Pride Magzine app.