Entertainment
BET: Black Girls Rock!
By
|
BET's Black Girls Rock! Awards took place on April 1st celebrating beautiful black women of colour that isn't celebrated enough.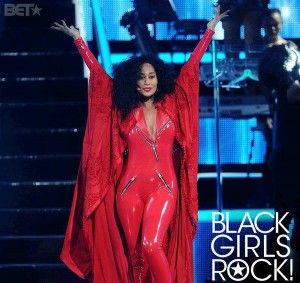 Hosted by actress Tracee Ellis Ross, this fulfilling night enabled all black girls to see themselves embraced and reflected positively on TV whilst recognising just how many amazing black women they can look up to.
Rihanna, Amanda Stenberg, Gladys Knight, Shonda Rhimes and Danai Gurira were all honoured on the special evening along with the Black Lives Matter founders Patrisse Cullors, Alicia Garza and Opal Tometi.
The evening was assisted with outstanding performances from Monica, Corrine Bailey Rae, Marsha Ambrosius, Andra Day and Lauren Hill. However, the major highlights that had everyone buzzing was the powerhouse performance from Jazmine Sullivan who performed the lyrically powerful and mezmerising song 'Masterpiece' and Brandy who theatrically performed her new track 'Beggin & Pleadin'. 
Watch Brandy's performance above.
"…All girls Rock, But black girls.. we just on another level.." says Rihanna.
Catch up with everything that happened on BET.