Entertainment
Rihanna Drops 'Needed Me' Video
By
|
Rihanna has released her music video to her ANTI track 'Needed Me',  after much teasing from the risqué photo-shoot she did on set.
A part from freeing the nipple in her see-through night gown which is starting to become normal for Rihanna, she merges sexy with violence in this raw video directed by Harmony Korine.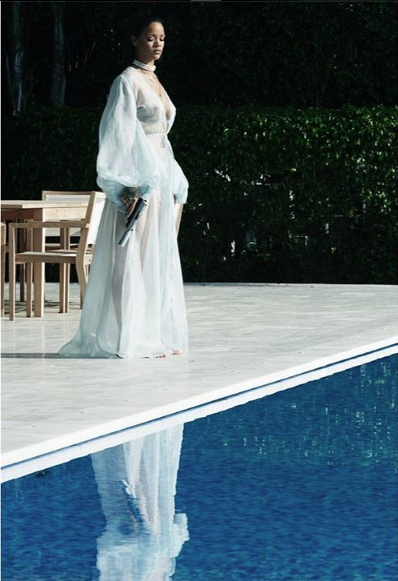 Rihanna surprisingly tells an engaging, slightly scary, hard hitting story through the video, far different from the provocative visuals for her Kiss it Better track, where she laid there half naked for the whole 3 minutes.
Needed Me is definitely up there as one of the best songs on the ANTI album and is also featured on the billboard 100 chart after Work and Kiss It Better.
It's a very surprising video, but the song is too great to not have one. Did the video do the song justice?
Watch it above: