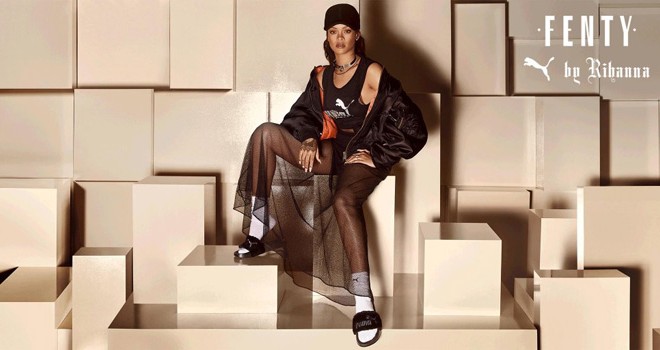 Fashion
Rihanna's Puma Fur Slippers Coming Soon
By
|
On April 11th, Puma announced Rihanna's latest shoe The Fur Slide as part of the Fenty Puma collection, set to be released 22nd April.
Rihanna's design is a remake of the classic sport sandal with a 'satin spin' on it. She puts her own mark on the shoe by covering it with smooth fur adding comfort and glamorous style. It also has the original Puma signature and cat to make it complete.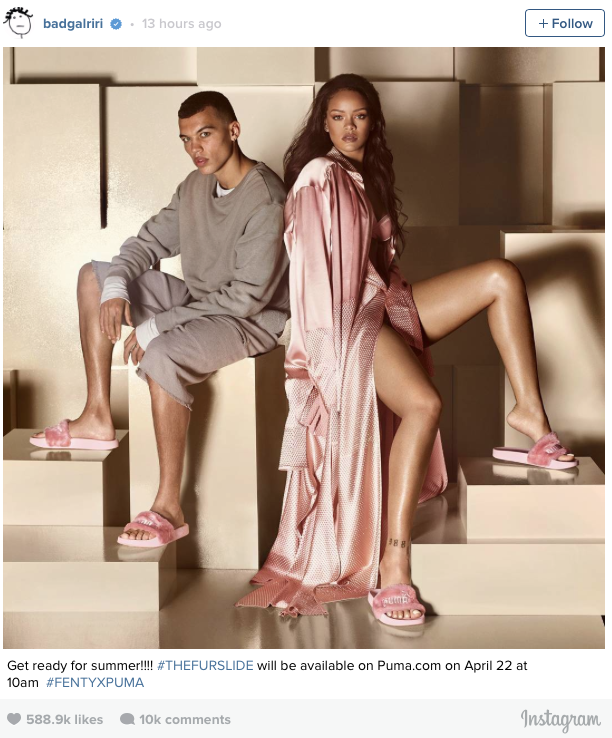 The amount of buzz that developed over the singers suede creeper trainers was indeed major and she clearly doesn't like to disappoint as her newest shoe is the cutest fashion item for Spring/Summer 2016.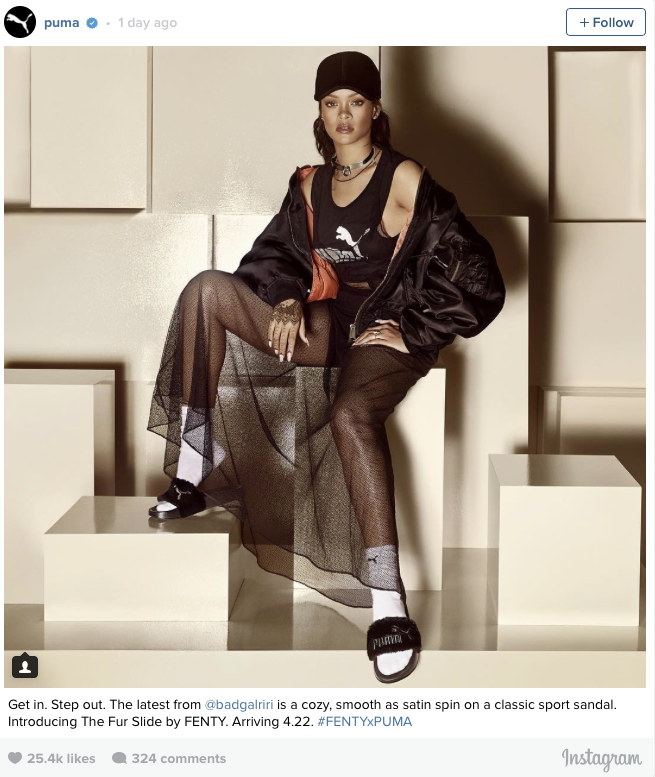 It looks like you won't be afraid to get your toes out in public with these fur-trimmed comfy sandals, though if you're slightly timid about your toes, Puma insists the shoe "is great to rock with socks or without".
The trendy Rihanna-esque sandal comes in black, white, and light pink, ready to wear "for the poolside or hanging around the city" Puma says.
I don't think Fur and water match very well, though fashion insists it's more than okay.
Rihanna's creepers sold out extremely fast so if you think you can rock these new slides like Rihanna can, make sure you're ready on April 22nd.