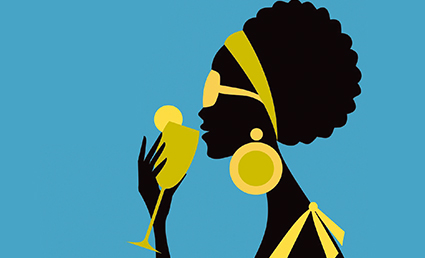 Hair
Your Hair dilemmas
By
|
You ask the questions, Andree Marie, stylist for Sandra Webb, gives you the answers.
Q:I'm thinking of trying out the Brazilian blowdry and heard conflicting advice. What are your thoughts on the procedure? Charleen Walters, 32, social worker
A: Brazilian blowdry is a good way to have the best of both worlds, it is a temporary way to get hair straight for up to 12-16 weeks and eliminates frizz for more manageable hair. There are now many different Brazilian blowdrys out there so steer clear of those containing formaldehyde or aldehyde and have your stylist check your hair's condition before applying. I do not suggest a Brazilian blowdry if you are using it as a transitioning process for natural hair as it may be harder to regain your curl pattern. Many find that the blowdry is extremely helpful for wearing their hair straight without any breakage. In my opinion a blowout is great for those who continuously want to have straight hair without relaxing it.
Q:I'm going on holiday and I have no idea what to do with my hair! I don't want to be wasting time in the morning doing my hair. Can you give me some  low maintenance style options? Havana George, 28, illustrator
A: This really depends on your hair type and length, but there are so many different options that you can have; braids, weaves and wigs are always on the top of my list if you want your hair out of the way. Just like we need to protect our skin from the sun, we also need to do the same with our hair so use products that contain UV protection to shield your tresses. Always keep your hair well moisturised and use accessories such as hats and scarves to switch it up. If you are going in the swimming pool make sure to cleanse with after swimming shampoos – clarifying shampoos do the trick too. Other than that have fun on your holiday!
Q: I've wanted to go natural for a while but feel overwhelmed about  what products to use and what to do with my hair. I find thediffering advice on blogs really confusing and I just want advice on where to start. Please help me finally begin my natural hair journey!  Teniola Adekule, 23, student
A: Natural hair has become such a big subject in the last few years, and there are many ways that people can go about it, from transitioning which is growing out the relaxer until you achieve a desired length whilst gradually trimming the relaxer off or the 'big chop'. If you opt for transitioning there are styles that can help you along your journey such as braids, weaves, wigs, twist-outs and bantu knots. Always make sure you deep condition with moisture and protein, as you will be dealing with two different textures.  Should you decide to 'big chop' which in many cases is the easier option – start by finding a good oil that you prefer; e.g. coconut oil or olive oil, which are moisturising and softening. There are now many brands that have a natural range to help you out too. Choose sulphate free shampoos and conditioners that you can also co-wash with, a leave-in conditioner and butter cream (ie shea butter/avocado butter etc) and you are ready to start. I don't think that natural hair should be something that you over think, there are forums to help guide you but most people do what works for them and as you get to know your hair, you will too.
Do you have a hair problem? Then send all hair queries to info@pridemagazine.com