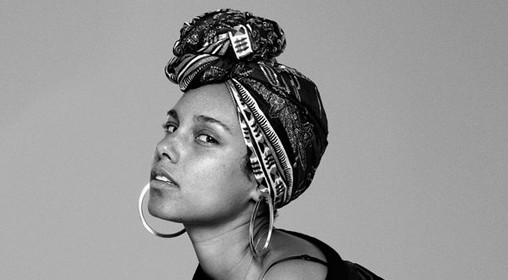 Entertainment
Alicia Keys Announces New Single 'In Common'
By
|
After four years of waiting for Alicia Keys' highly anticipated return, the fifteen-time Grammy Award winner has announced the release of her brand new single 'In Common'.
Taken from her forthcoming sixth studio album, the new track  is destined to become 2016's biggest summer jam with an infectious baseline and Latin inspired rhythm that will set people off on the dance floor. Although the track is upbeat, it also has a chilled and mellow vibe with the use of Alicia Keys sweet-toned, soothing vocals that is heard throughout.
Alicia commenting on what inspired In Common states, "We all have our issues, our challenges," she explains. "We are all kind of messed up and that's all right. In fact, that's what helps us understand each other. To me, that's is what is so beautiful."
Her forthcoming album will reflect hip-hop culture and will merge who she is as an activist, woman and artist.
Her single 'In Common' is available across all digital platforms, including iTunes and Spotify.