Entertainment
Afro-Haitian Experimental Orchestra feat. Tony Allen
By
|
The Afro-Haitian Experimental Orchestra honours those ghosts of the past even as it walks steadfastly and hopefully into the future.
The concept started with Corinne Micaelli, the director of the French Institute in Haiti. She wanted to bring drummer Tony Allen, the power behind Afrobeat and one of modern music's towering figures, to the island, where he collaborated with some of the country's most notable singers and percussionists.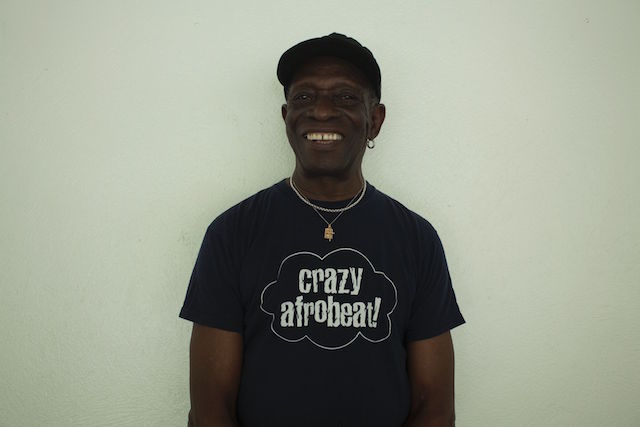 This is not a genteel, business-as-usual "fusion" project. Analog synthesisers and raw psychedelic guitars join the mix yielding an unheard and unholy mixture of Haitian voodoo rhythms, Afrobeat drumming and electronic textures. The album is inspired as much by Krautrock and Sun Ra as Lagos or Port-au-Prince. Flying on inspiration and adrenaline, this is roots music for the global future.
In order for different strands of Haitian music to be represented, that the musicians would be drawn from a cross- section of the country's foremost bands, including Racine Mapou de Azor, RAM, Erol's own band, the Yizra'El Band and Lakou Mizik, the group of Sanba Zao, one of Haiti's leading percussionists and traditional singers.
With relentless grooves and utterly modern melodies, the music is alive with the sense of spontaneity and adventure. What emerged from those long, hot sessions were a series of tracks with roots on both sides of the Atlantic, compelling layers of subtle polyrhythms that bridge centuries and cultures.
"I think the album captures the spirit of all of us together in that room," Mulholland says proudly. "It's anarchic and energetic. And I really believe it's good, it's honest, it's new. It's different. It was an experiment that worked."
From the past to the future, it's a sweep of music to grab and shake the listener. And proof that beautiful, dangerous music can rise out of chaos.
The 'Afro-Haitian Experimental Orchestra' album is out 24th June.