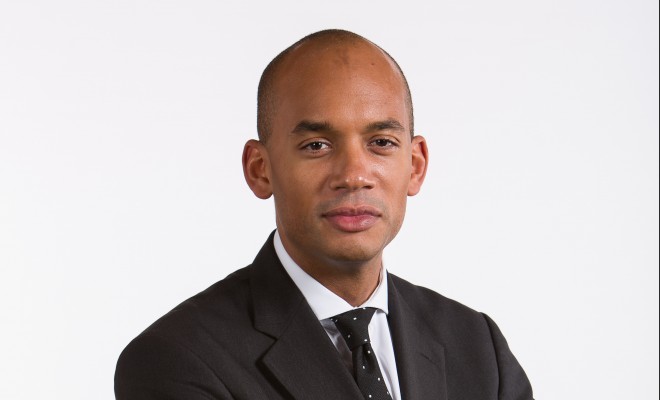 News
Chuka Umunna's letter to Pride Readers ahead of EU Referendum
By
|
Labour MP for Streatham, Chuka Umunna asked us to publish the below letter to our readers ahead of the biggest political decision of a generation tomorrow. On Thursday 23rd June 2016 each of us will have the opportunity to have our say about the United Kingdom's membership in the European Union. It is an opportunity that no generation before us has had. It is our responsibility to first exercise our right to vote, and secondly to do so wisely. Read what Chuka Umunna thinks you need to know ahead of tomorrow's vote.
Dear Pride Readers,
"Labour is united in campaigning to remain in the EU because we are clear that Britain is better off in Europe. It brings us jobs, growth and investment, protects British workers and consumers and helps keep us safe. Leaving would put that at risk and diminish Britain's influence in the world. As we approach polling day, it looks like this referendum could be a close-fought contest and black and minority ethnic voters will play a key role in deciding the outcome. So it's absolutely vital people have all the facts and can make an informed decision.
That's why I find it so dispiriting to see the Leave camp engage in a cynical attempt to present this vote as an entirely false choice between our membership of the EU and our relationship with the Commonwealth. It is a false choice because it isn't an either or situation – we can and should be a prominent and leading member of both. Not just because it is good for us, but is actually also good for other Commonwealth countries as well.
Our Commonwealth partners think so too – India's Prime Minister Narendra Modi, the Canadian premier Justin Trudeau, and Australian Prime Minister Malcolm Turnball have all spoken out against a Brexit. New Zealand's Prime minister even said that if Europe was on their doorstep, his country "would be looking to join, we certainly wouldn't be looking to leave it". So we will have no truck with this argument that says we have to pick between our Commonwealth membership and our European Union membership, because we will have both.
And it's not just our Commonwealth partners who have warned about the risk of leaving the EU. President Obama feels so strongly about the vote that he travelled to Britain to warn us not to consign ourselves to the fringes. He knows by being in Europe we actually amplify British influence, we don't diminish it.
But we know what lies behind the Brexiters' false choice – they want to exploit the close ties ethnic minority Britons have with the Commonwealth to insinuate that if only we left the EU then more people could come here from elsewhere – your granny, your aunty, your cousin.
They conveniently forget that the current Tory Government, which includes prominent Leavers like Priti Patel, Michael Gove, and Boris Johnson, imposed restrictions on non-EU migration in a failed attempted to get net migration down to the tens of thousands. And because the Leave camp have said they would keep that target if we left the EU, they know there would be no let up on restrictions imposed on skilled migration from the rest of the world, they would simply apply to EU workers as well.
They are treating people like fools. This decision is too important to let them get away with this misleading nonsense. Britain's EU membership gives us a seat at the top table and a stronger voice on the world stage – to stay strong, we must stay IN."
Chuka Umunna