Careers
Event: 'Women In Leadership – Strategy for Success'
By
|
Savvy Women's Circle, the networking and leadership social enterprise, feature an impressive panel line-up for their inaugural conference on Women in Leadership – Strategy for Success next month which is aimed at inspiring women into leadership roles.
The event will be taking place at the prestigious Grosvenor Hotel in London Victoria on Friday, June 24, 2016 and will be chaired by 'The parliamentarian Baroness Howells of St Davids OBE'.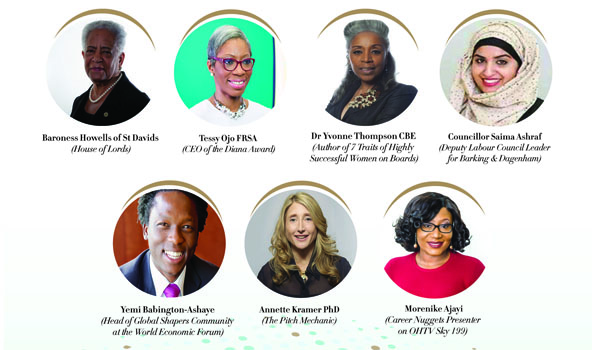 It promises to be an inspirational evening featuring serial entrepreneur Dr Yvonne Thompson CBE; Tessy Ojo, CEO, The Diana Award; Performance coach Annette Kramer PhD; Yemi Babington-Ashaye, Head of the Global Shapers Community at the World Economic Forum; and Saima Ashraf, Deputy Council Labour leader of Barking & Dagenham. Morenike Ajayi, Executive Producer and Presenter of "Career Nuggets" OHTV (Sky) will moderate proceedings.
SWC will also use the event to introduce their new quarterly publication 'Women in Leadership' offering valuable insights into personal leadership journeys, the challenges faced and the inspirational moments that drive women into a lifetime of progressive change. It targets women at different stages of business or career and across diverse cultural backgrounds.
The Women in Leadership conference continues the dialogue started at SWC's 'Women in Retail' event in January 2016 centred on creating opportunities for women by collaborating with industry stakeholders as part of Vision 2050.
Find out more on the SWC website, or book your tickets here: