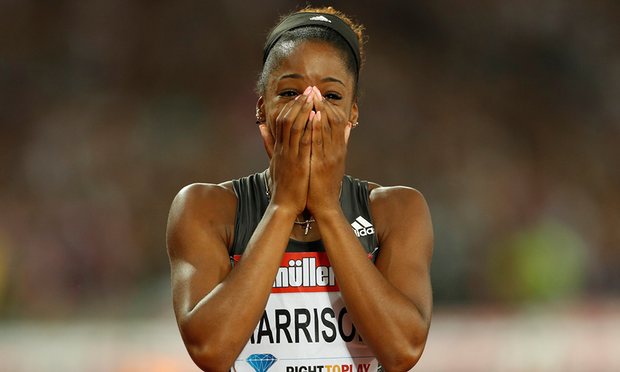 Entertainment
Athlete Kendra Harrison Sets new record!
By
|
100-Metre hurdler, Kendra Harrison breaks records with her speedy finish at the Diamond Meet held on Friday. Bulgarian runner Yordanka Donkova previously held the record at 12:21 set in 1988; Kendra's winning time was 12:20, triumphing by a second! The 23-year-old American athlete was ecstatic about her victory after not qualifying for the Rio Olympic team, after she came 6th in the Olympic Trials.
The star athlete spoke with BBC Sport about her triumph: "After not making the Olympic team I wanted to come out here and show what I could have done. I came out here with a lot of vengeance. I knew I had it in me. I've still got a lot left in me—I'm definitely going to try and drop that time this season."

With a stellar career ahead of her, Kendra proved that she's got star quality whether she's in or out of the Olympics. As the Olympic nears, we can't wait to see what the games have in store for black athletes participating, we wonder if any other records will be made?