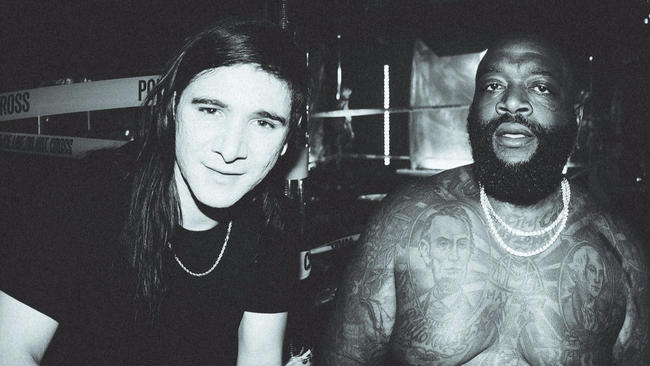 Entertainment
Skrillex and Rick Ross join forces
By
|
As strange as the combination may seem the two megastars in music have collaborated on an upcoming track for the new Suicide Squad movie soundtrack. Skrillex known for his electronica numbers with Diplo and Rick Ross the Hip Hop hit maker recognised for 'Hustlin' and 'Sorry', created a future club-banger track called 'Purple Lamborghini'.
With so much hype surrounding the movie, which is planned to be a summer blockbuster, its no wonder these two have joined forces to create a track capturing the madness and action. Rick Ross, released a 10 second sneak peak of the forthcoming music video on his instagram which as expected was filled with: masked extras, stunts in a purple Lamborghini and of course featuring both the artists doing some major head banging. I guess we can only imagine what the entire music video will expected to be like, well since Suicide Squad is a movie about crazy antics, it's only completely logical to have a music video mirror that madness!
'Purple Lamborghini is available to listen to on Spotify.