featured
Foodies Festival!
By
|
Pride had the pleasure of occupying their sunny saturday with treats and eats in Alexandra Palace at the largest British festival of food- Foodies Festival!
Fortunately the weather was on our side for the most part, although we took great pleasure taking shelter in the VIP tent when we encountered a little drizzle. With a glass of fizz upon arrival- served by a flirty and very attractive waiter from behind the converted Piano bar, we slumped into leather den chairs on the grass. 'This is the life' we thought, and for a moment there seemed there could be nothing worth venturing beyond that luxury setting for. But Foodies Festival is a multi sensory experience and no sooner than we sat down were we distracted by the aroma of grilling bbq, spices and all sorts of other treats- it was time to eat!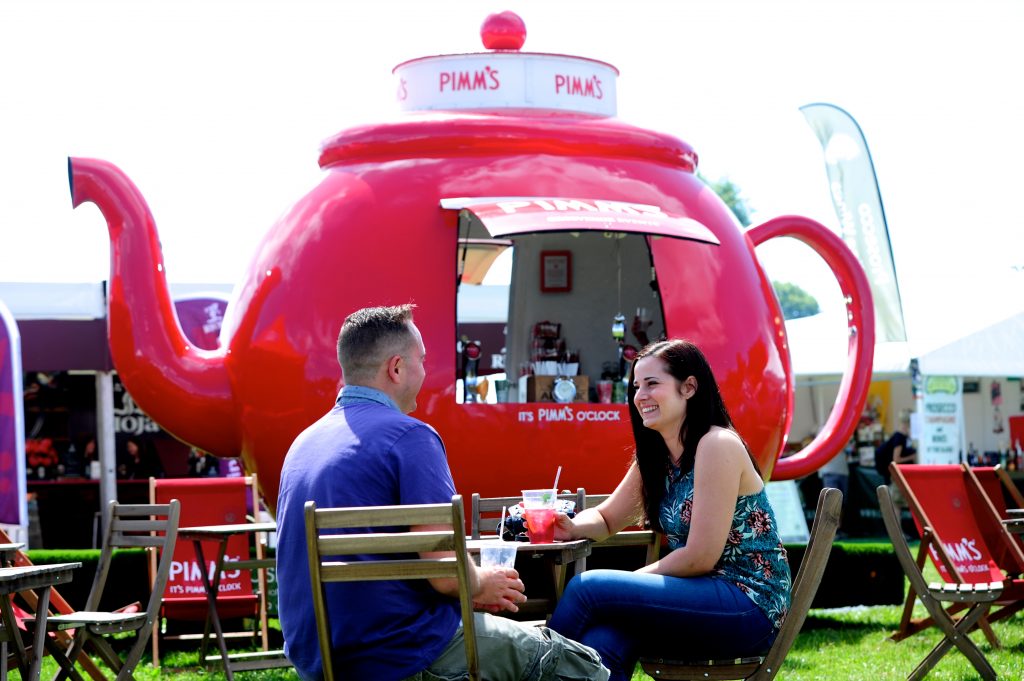 While the name forsakes the focus of this event, drink has it's part to play here too. En route to tracking down those wonderful wafts of food smells we were distracted by countless friendly drinks vendors. Upon entry we were greeted by the Bus bar and the Pimms tea pot, but there were also a number of liquor vendors who offered samples of their products. We tasted more rum than should really be advised on an empty stomach- of which Red Leg Rum was a firm favourite- from a number of different countries.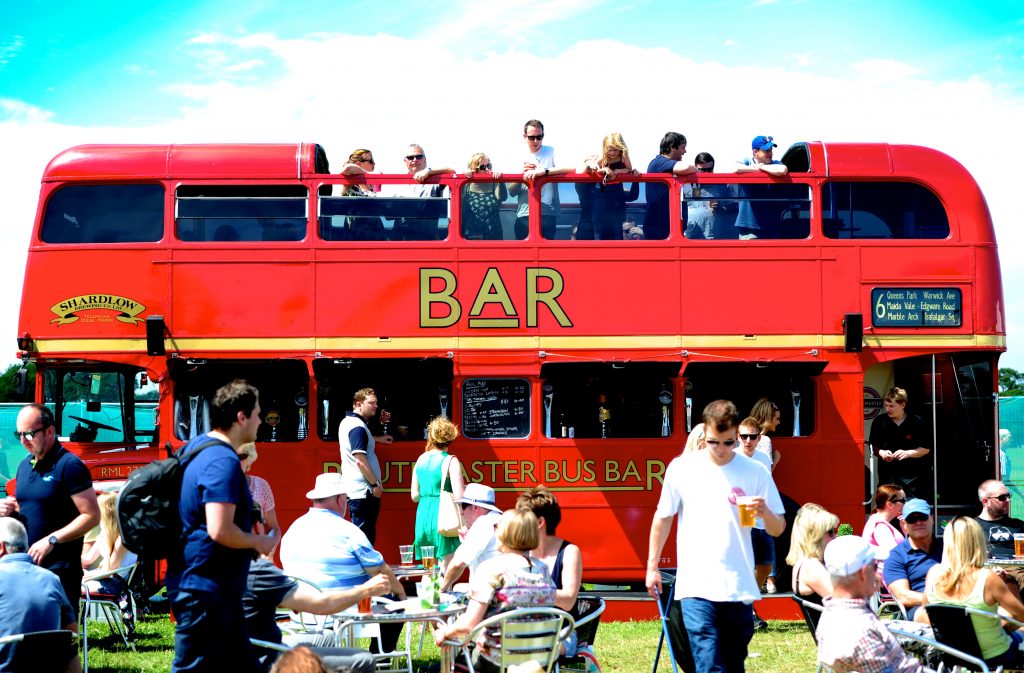 Light headed, and having far too much fun, we decided to start with something small and picked up some tacos. We sampled one of each of three flavours still on offer at Mamasitas Mexican. The pulled pork with bright purple cabbage was a treat for the eyes and the taste buds.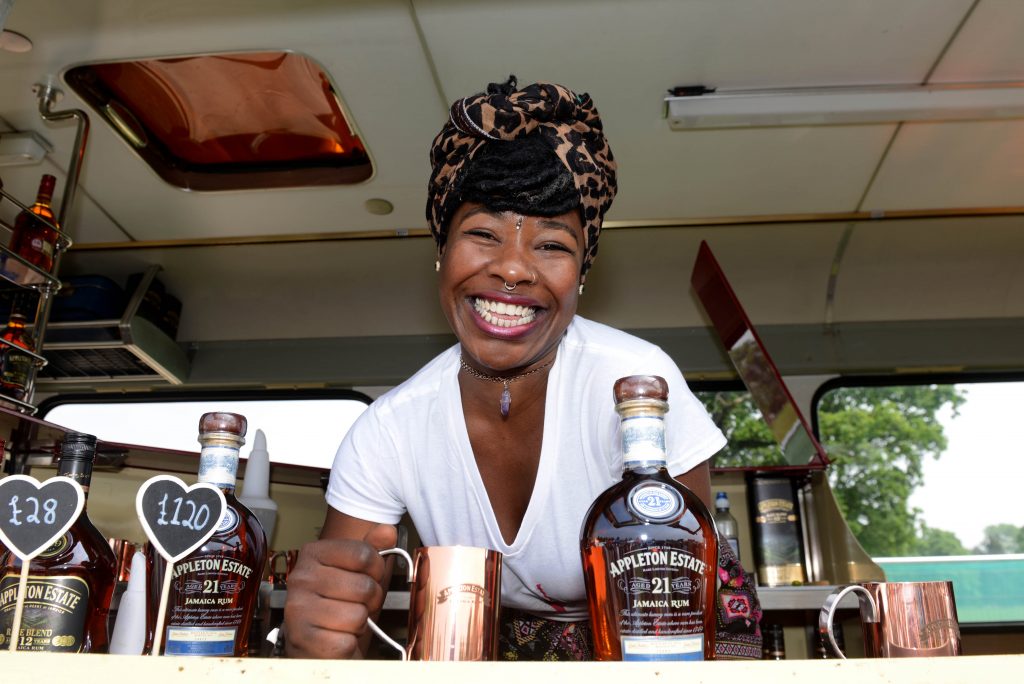 The next stop, was the baking Theatre where we had booked to see The Burlesque Baker, Charlotte White decorate a very glam rock cake, in 6″ heels and a white dress. Sporting her new pink locks she made a luscious rose tinted fondant covered cake with delicate turquoise piping and fondant skulls. We picked up more expert tips than we could scribble down. It was like a fun and fabulous youtube tutorial, but live and close up!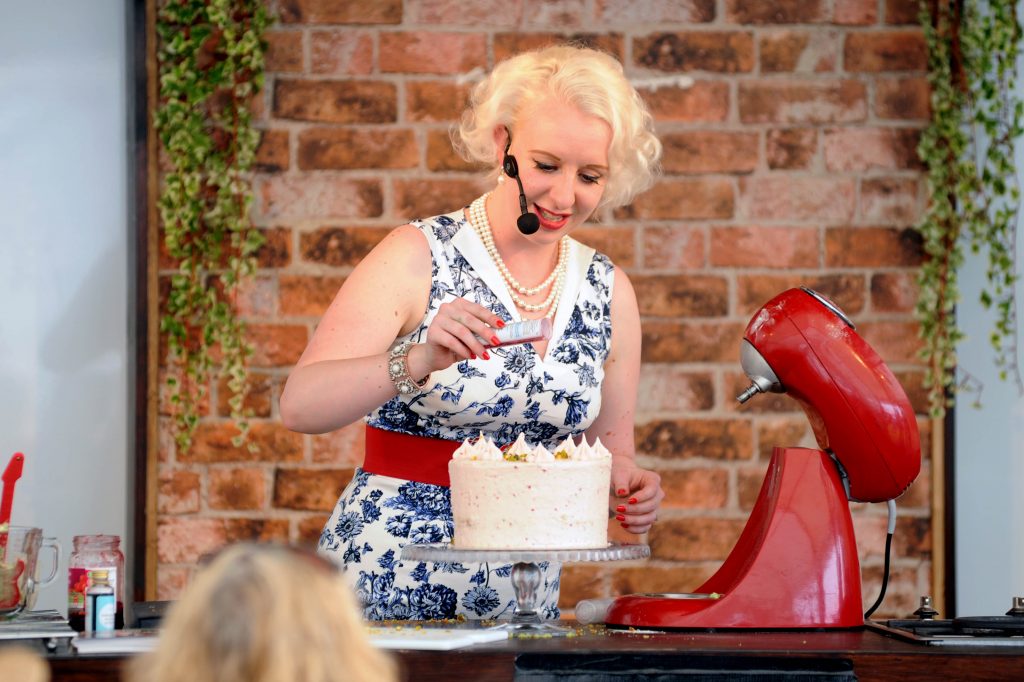 After that, it was all about the eating. Our roaming fest continued with giant sweet crepes from Vive La Crepe– insider tip, try the Banoffee with oreo in place of biscuit!
Back to savoury, my date and I shared the prawn and chive and chicken satay dumplings from The Ugly Dumplings which tasted pretty great. Determined to end on a sweet note, despite being all too stuffed we just had to try the liquid nitrogen ice cream from Whipsmiths. Going for two flavours- peanut butter and white chocolate they were surprisingly subtle but it was by far the creamiest ice cream I've ever had.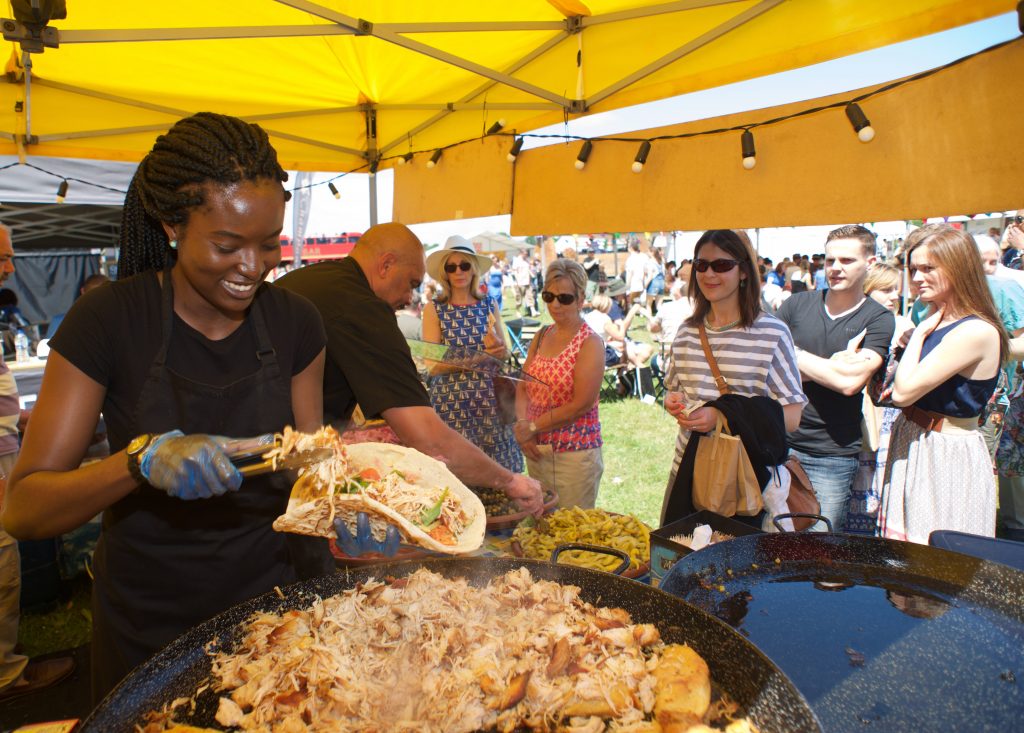 Other highlights of the day included numerous gin tastings, delectable cocktails from the Rum and Gin Shack, and the soundtrack of unsigned artists doing original music and covers on the main stage.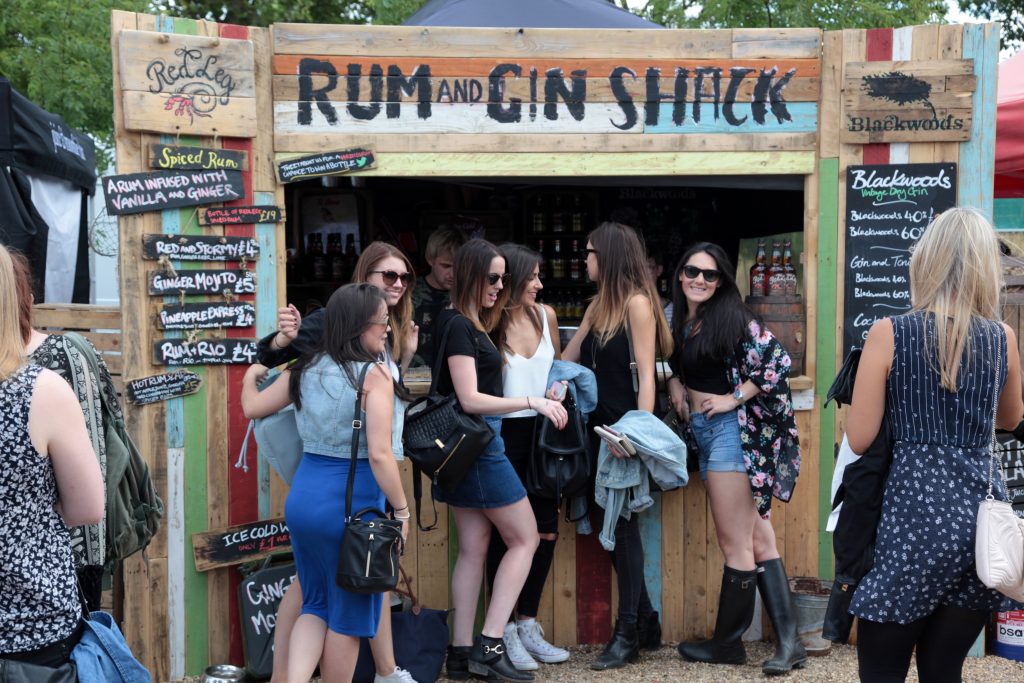 Overall the Foodies festival was a fabulous day out in the lovely weather, despite the Ally Pally leg of their tour feeling a little smaller this year. The Drinks, Chef and Bake Theatres are particular highlights and it's well worth getting a VIP ticket for priority entry, and a little bit of luxury.
Get 2-for-1 tickets & showguides for Foodies Festival Oxford 2nd-4th September with code "Foodies" via foodiesfestival.com