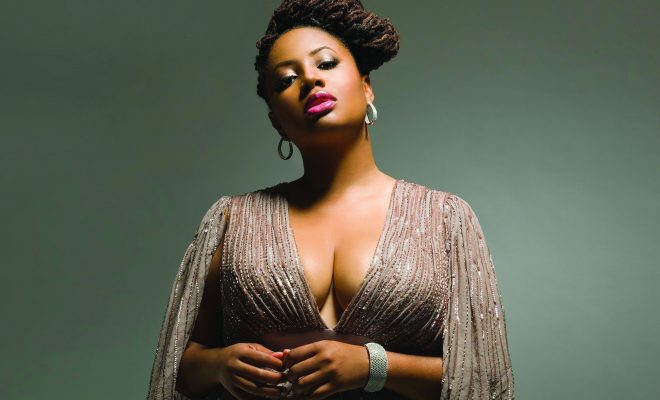 featured
My Hair. My Way. Lalah Hathaway
By
|
Singing sensation Lalah Hathaway on locs, changing styles and wanting to chop it all off. By Shevelle Rhule
I've always liked locs and it was something I wanted to do. I held off for a long time and just decided in 1998/99 that I'm just going to do it… and I have worn it that way every since. I like the way it looks and it's easy to maintain as I'm kind of a casual person.
Locs hairstyle is the easiest thing for me… when I was young and doing lots of different things to my hair, it was a lot of money and a lot of time consumed and it isn't something that I would really think about daily like I used to.
I find it a lot of fun to experiment with lots of different styles and occasionally I wear wigs… Supreme US make the most delicious wigs for me and they fit my head, I have so much hair under it so I braid it down and tuck it under there!
I definitely went through those stages of being a girl and putting a towel on my head or my aunt's wig… I have always been into hair. From time to time I went through different stages with my hair, wanting Charlie's Angels hair or Ola Ray from the Thriller video's style.
[My hair] has been a friend and it's has been my enemy at times… but now it is locked, natural and growing in its own time and doing its own thing.
I try to keep it clean and conditioned and smelling good… I'm one of those product junkie people that have a bathroom full of products but can't remember the names of anything!
I do sometimes feel like what if I just chop it all off … The only thing I've never really done is wear it short, I think it would be really cute but it's such a final decision to do that, so I haven't tried that yet but I suspect that I will.
The thing about nowadays is so many girls wear weave and wigs so the hairstyles are changing constantly…. There was a time that everyone loved Halle Berry's haircut or Jennifer Aniston's hair but I love Tracey Ellis Ross' hair.
My Hair… is awesome – it's like a flower.
Lalah Hathaway Live is coming in 2015