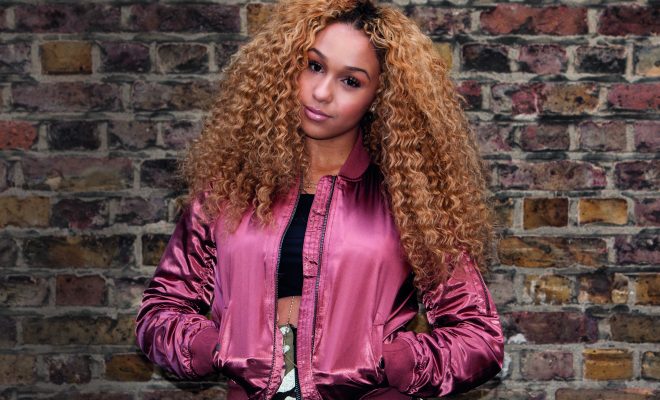 Entertainment
One ToWatch… Imani Williams
By
|
Brit School alumna and fresh newcomer, Imani Williams has just exploded onto the pop scene with the recent release of her debut single 'I Don't Need No Money'.  Brought up on late 90s classicsby artists like R.Kelly and Janet Jackson, she describes her style as "explosive" and at only 16, she tells Pride's Ani Saakana how she balances growing up and growing as an artist.
My single was…
Just like a fun time in the studio, we just wanted to write a song that represented love being more important than money.
A lot of people came from the Brit School…
It's just amazing to be surrounded by people that do the same thing as you. It's boosts my confidence to know that a lot of people there have the same experience!
My inspirations are…
Jojo, because I grew up on a lot of her music and, I love that late 90s early 2000's music, Beyoncé because of her work ethic and Janet Jackson. I really love Janet Jackson's 'All for you' and because she dances as well – dance is a big part of my live shows.
I would love to work with…
Tinie Tempa, I think he's amazing, he makes just bangers! And I'd also love to work with The Weeknd.
My album is going to sound like…
It's definitely going to have some upbeat sounds, but it's going to be a mixture of the pop stuff I'm into now, also some slower songs – some strip back ones. I've been working with DJ Fresh and a lot of great talent.
I like tropical vibes a lot…
'Don't Need No Money' is slightly tropical and it's incorporated into a lot of my music I'm writing for my album!
I've just finished my [GCSE] exams… It was quite difficult to balance exams and performing live. My first Gig was MTV Live in front of 30,000 people and I did my English exam in the morning and went straight there, so that was an amazing experience.  But I just kind of learnt to manage my time, and having a great team around me helps!
I want my music to travel… for loads of people to hear it and it to just be something that can put people in a good mood and make them want to dance!
Imani Williams' debut solo single 'Don't Need No Money' ft Sigala & Blonde is avaliable now!