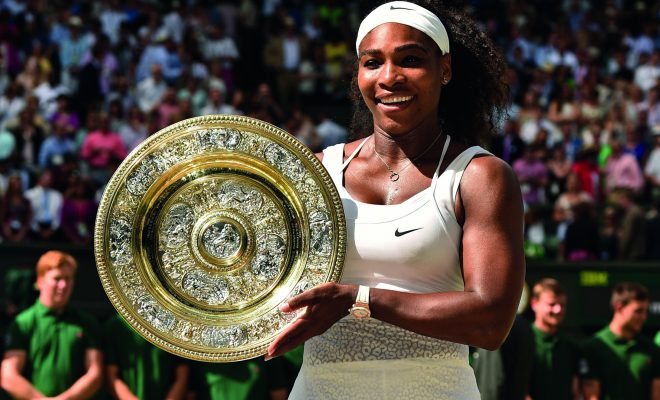 Current Issue
The September Issue Is Out Now
By
|
Serena Williams. The indomitable tennis pro, number one in the world, holder of four gold olympic medals, winner of 22 Grand slam competitions; body positive icon, fashion designer- Serena is power personified. In our September Power themed issue we chart Serena's rise to undeniable power and influence, and every swing, serve or miss that brought her here.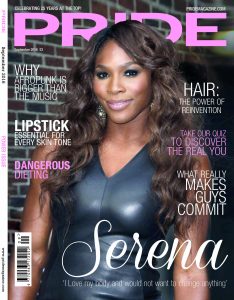 On the topic of power, forget power dressing it's all about power hairdressing as we explore the significance and substantial influence of how we choose to sport our crowning glory. What's that saying, 'give a woman the right lipstick and she can take over the world' no? Well that's our motto this month as we breakdown the best lippie looks for every complexion so you need fear that pop of colour no more.
Speaking of power, we introduce you to Chika Russell, the power house that set to working building a luxury snack range when her new born baby was still strapped to her chest. Undeterred by entering an entirely new field Chika quickly found untapped reserves of passion that fuelled her entrepreneurial endeavors. So much so that she even turned down offers from the all the Dragon's in BBC's Den to see what she could do alone.
September 24th this year is Afropunk London, aptly dubbed 'Power to the Party' it will explore the black punk; from voguing to disco, and we've got the inside scoop on what to expect at this festival of free expression. Our Entertainment Editor Niyonu Agana-Burke spoke to Hackney born founder of Afropunk, Matthew Morgan about why Afropunk felt necessary 13 years ago, why it's still necessary today, and why the time is now to bring it to London. We also get really honest about the M.I.A debacle; his perspective might just give you pause.
All this and so much more in the new issue of Pride, out now.