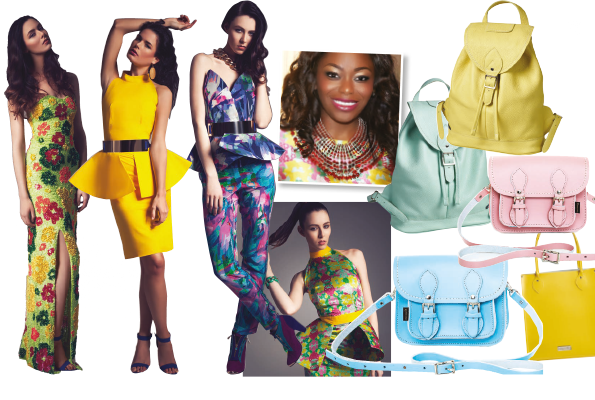 Fashion
The Spotlight
By
|
The Designer: Fabryan
Pride chats to founder Samantha Jane Agbontaen.

Why did you become a designer?
My mother was a dress designer and I used to take scraps of fabric to sew for my dolls. Although I didn't study fashion and had no formal training, I wanted to become a designer as I reached a point in my career where I wanted to channel my creativity in a more personal way.
What is the inspiration behind the SS14 collection?
The Enchanted Gardens collection was inspired by the exotic flowers seen in Kew Gardens. I designed the print from Chinese roses and bird of paradise flowers; my love of nature was at the core of the collection.
Do you think it's harder for black designer to 'make it'?
I don't think race has anything to do with success. The industry is incredibly hard and over saturated. I think that relentless hard work and determination are factors needed to be successful.
What is the biggest high for the label?
I had the opportunity to collaborate with Chopard for a Swiss magazine – their diamonds were amazing. However, I believe the best is yet to come!
What are your plans for the label in the future?
For Fabryan to continue growing stronger as a brand with every collection, in the UK and globally too.
The 'IT' bag:

Zatchels
Sugar and spice and all things nice are the best way to describe the pastel resurgence all over the high street. However if head to toe pastel is little too sickly sweet for your tastes then these pastel leather backpacks, totes and micro satchels from Zatchels may be just what you are looking for!