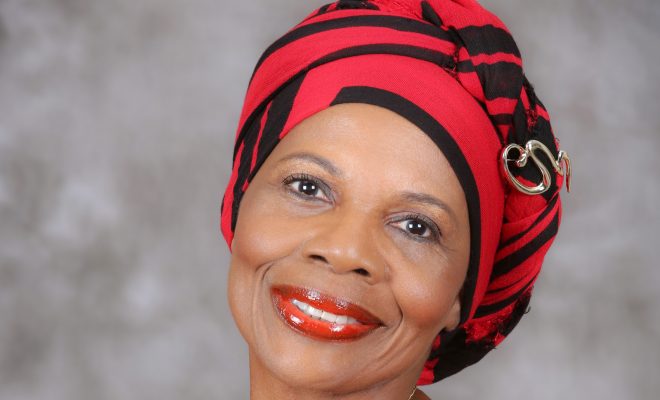 Entertainment
Dr Kitty Oliver- The Beatles Gave Me My First Taste of Freedom
By
|
Just this week The Beatles: Eight Days A Week – The Touring Years has had it's home entertainment release. While many are aware of the ways in which the Beatles unprecedented success opened doors and broke down boundaries in the music industry with the border crossing success. There are few who are aware of the other ways they impacted modern life. One such forgotten aspect of their legacy is recounted by Dr Kitty Oliver, journalist, historian and professor focussing on race and ethnic communication who was a fan in the 1960s in the segregated south of America. Here Kitty tells Pride why she thinks the Beatles' unsegregated concert was historic….
"To me, it's an example of how personal actions can make a difference."
You've said that The Beatles were significant in battling segregation at their shows, how so?
In one moment, making a joint decision, the Beatles agreed to take a stand publi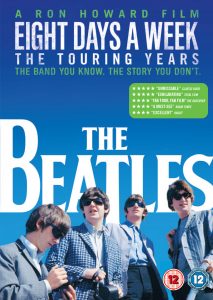 cly against performing for segregated audiences in Jacksonville, Fl, at a time when, looking back on it, that stand could have been detrimental to their career or they certainly could have faced backlash because of it. They could have said nothing, as other acts probably had done if that stipulation had been in the contract. And also, the Beatles had no idea if black people there even wanted to come to see them. Segregation was just a part of life In the U.S. South and although the civil rights act had just been passed, Jim Crow attitudes were still deeply-entrenched. They could have held their tongue, done the show, and waited to speak out until they left the South, or returned to England. It was a reflexive act largely forgotten for all these decades. To me, it's an example of how personal actions can make a difference. They took a stand for what is right and set a tone of openness in their concerts, something other groups could emulate them. I made a choice to step out of my comfort zone and safety and go to the concert. And look what happened.
"…it set a new standard"
Do you believe that the rest of the world or at least the music industry followed their cues?
I think their stand resonated with some people then, just because the country was changing and barriers were being broken and their music was a part of it – and we're still talking about it today. But no band had become as big as the Beatles until then, with a worldwide impact and their brashness in speaking out about social issues and getting away with it was a first. Arguably, for other rock groups to make social commentary integral to their music.
What was it like being a Beatles fan in the 60s? Were people surprised you liked their music?
I was crazy about the group – swooped up in the frenzy like all the other teenaged girls I saw in the TV reports on them, on the news when I first became aware of Beatlemania! The fact that none of the girls were Black like me didn't seem to register. I was enamoured with movies and TV shows and different kinds of music and so much of that was surfacing in the '60s. But the Beatles were from another country which made them exotic and they were young, fun loving, cute guys. I think, in my segregated Black community I was a bit odd. I only had one friend I shared this fascination with but she was not as much of a fan as I turned out to be.
"It was my first concert and the first time I had been in a crowd of White people"
What is your strongest memory from the night of the concert? What has stuck with you most over the years?
My strongest memory – the memory that still resonates with me – is that feeling of excitement and anxiety as I paid for my ticket, entered the Gator Bowl stadium alone and found my seat that was next to this 20-ish white guy to my left. I had to sit holding my arm In tightly, hoping not to come too close or brush against him, not knowing but fearing what would happen. It was my first concert and the first time I had been in a crowd of White people (I only saw two other Black people there as I left the stadium). Growing up in segregation, you learned to make yourself small and draw yourself inward to ward off possible danger. When the Beatles hit the stage for their first song and that guy and I both rose up to sing along, my voice was as big and loud as everyone else there. I knew all the same words. Their music gave me a sense of freedom and I have been living in a big world ever since.
Would you count the Beatles as a continued influence in your life and career? And how so?
The Beatles definitely became part of the soundtrack of my life. I bought each new album until the group disbanded and followed the chronicling of their different musical directions and personal lives as they drifted apart. Since they always credited Black musicians as influencing their music there was a thread of familiarity that I could identify with musically and, when I began performing, Beatles music became a part of my repertoire. Now, with my oral history work, I will be incorporating the Beatles story into discussions of race relations and change with younger people who can relate to the Beatles through references in their generation's music and work Paul is doing with today's artists. And hey, I even got to meet Sir Paul and Ringo! Who would have thought it?
The Beatles: Eight Days A Week – The Touring Years, is available now to download or purchase on DVD and Blu-ray.