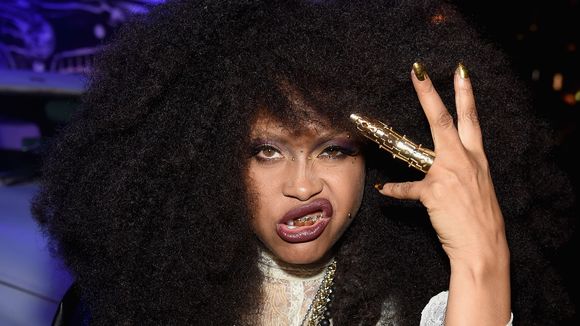 Entertainment
No More Sorry Ms Jackson
By
|
By Maria Edaferhoro
Did you ever wonder who the Ms Jackson in Outcast's 2002 hit song actually referred to? Well wonder no more.
Unknown to most, the no.1 single, which won Hip-hop duo, Outkast, a Grammy award back in 2002, was an apology from Andre 3000 to Erykah Badu and her mother. Badu and Andre 3000 dated in the late '90s, and Andre fathered Erykah's first child, Seven Sirius Benjamin. The song was written after the couple broke up.
In an interview with Rap Radar, Badu revealed how she and her mother really felt about the single. When asked how her 'mamma' felt about the song on the Rap Radar podcast Erykah revealed, "Baby, she bought herself a 'Ms Jackson' license plate. She had the mug, she had the ink pen, she had the headband, everything!"
Badu claims that at first she wasn't a huge fan of the song herself. "It hit kind of a sore spot." Badu admitted. Asked how she feels now, Badu added: "He just said how he felt, and it was his honest feelings. And I always respected that and listened to what he felt and appreciated it."
No hard feelings Ms Badu, an apology is usually hard to come by, you got a song!