Entertainment
Swiss Beatz Brings 'No Commission' Art Festival To London
By
|
by Vanessa Donkoh
Legendary rapper and producer, Swizz Beatz, also known as Kasseem Dean, is set to take over the Southwark Arches in Ewer street, with the No Commission Art Fest.
In collaboration with Bacardi, the Dean collection's Art Fest, 'No commission', will be a curated selection art and music the likes of which you have never before experienced.
The theme of 'Juxtaposition', celebrates the 'journey from street art to fine art'. With familiar UK artists like Emeli Sande, alongside Swizz himself, set to grace the stage, the event is sure to be a success.
Now in its third consecutive year, the event showcases artists from a range of different genres and mediums. The weekend long festival is a platform specifically designed for artists to support other artists. All exhibitors are given their space for free and 100% of all revenue raised goes directly to the artists.
Previous dates, in Miami and New York, have raised over 2 million dollars for the undeniably talented artists.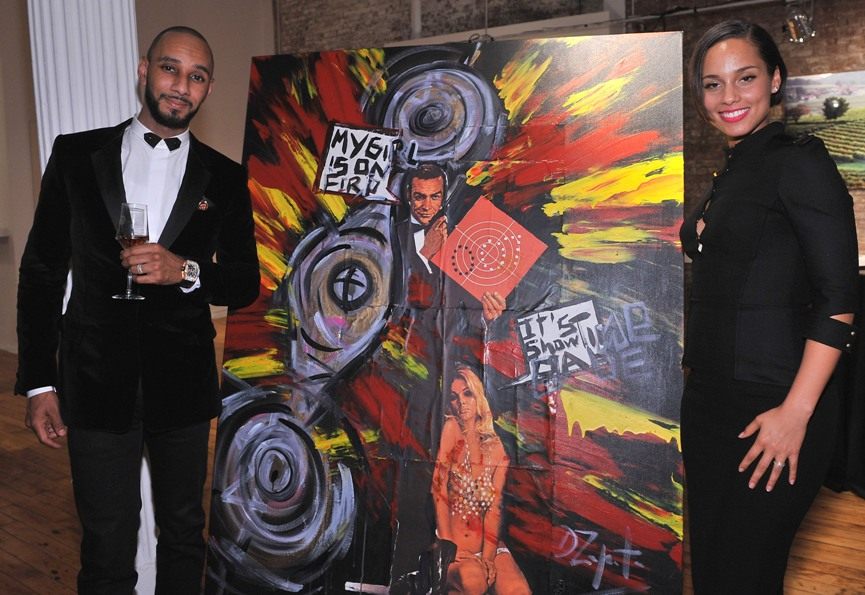 Swizz Beatz' love for curating art, stemmed from his love of collecting pieces privately, and creating a 'gallery' for his children at home. This inspired The Dean Collection, a platform that is "By the artist for the artist with the people", a creative vision to liberate contemporary artists from the darkness of being overlooked.
Hard-core Hip-Hop and Modern art fans alike will surely assemble for Swizz Beatz visit, that takes place from the 8-10th of December.
For more information about the event and to register your interest. Click here.