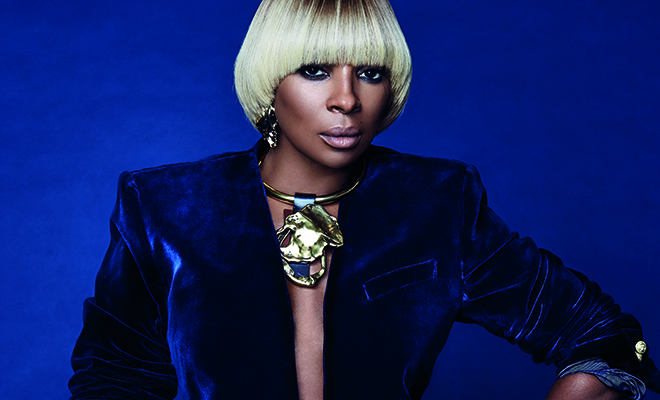 Current Issue
The December Issue Is Out Now
By
|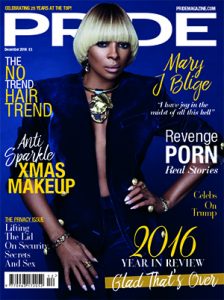 The Queen of Hip Hop Soul covers our final issue of 2016. Mary J Blige is one of the most iconic artists of the RnB genre and Pride's Entertainment Editor Niyonu Agana-Burke had the pleasure of talking to her during one of the biggest changes of her life. Known for being open and real, on and off stage, Mary talks faith and feeling hopeful in her darkest hour as news of her divorce continues to make headlines, in this month's issue.
Of course it's December so of course we're feeling festive with our Christmas all wrapped up guide to gifts for the man, children and women in your life! Your NYE make up look and Christmas do' are all sorted too as we show you how to have a very fleeky Christmas by owning trends that come not just from run ways, but the tru style curator- social media and celebs. The end of the year has us feeling reflective as we look back on the biggest news and entertainment stories of 2016, and how we just about survived it all!
The December issue is also our Privacy themed issue and we're lifting the lid on sex, secrets and security as we delve into everything from how emails lost Hilary the 2016 US election, to stories from victims of Revenge Porn.
We've also got interviews with our British rapper of the year, Avelino, we talk to the stars of The Weekend movie- Joivan Wade, Percelle Ascott and Dee Kaate (AKA Mandem on the Wall), and lead actress in Spike Lee's Chi-Raq Teyonah Paris opens up about her latest role, when to withhold from your partner and the revolutionary power of women of colour. June Sarpong MBE opens up her make up bag to share her secrets and Cynthia Addai-Lawrence shares her favourite haunts as we take a peak inside her black book.
All that and much much more in the latest issue of Pride Magazine, Out now.