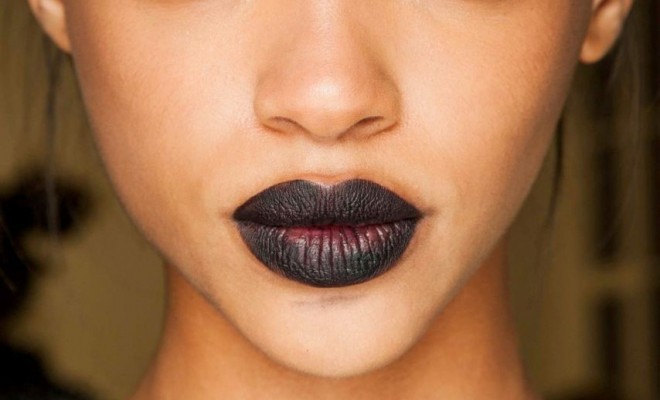 Beauty
Goth Glam
By
|
We've always said the day we stop wearing black, is the day they invent a darker colour and the beauty world is in total agreement.
One of the hottest trends to come out of the A/W 15 catwalk shows are chic bold, almost black statements on lips and eyes. It gives off an ultra-edgy vibe, which is very enticing, and makes it almost hard to look away.
Dark almost black lipsticks are worn with a clean face and defined eyebrows, while eyes are applied and smudged for a grunge finish.
You can add dark eyeshadow in the corner of your eye, around the edges for a smokey look, or completely all over the eye-lid; regardless of how you apply the eyeshadow, it is sure to reveal a daring gaze. Dark eyeshadows are wonderful for blending, and is a great mix with silver, gold, and browns.
Dark lips are a colour than anyone can pull off, so get to buying! If you want to leave your house feeling a little different than usual, a little more sexy and mysterious, grab yourself a deep purple, cherry burgundy or black, and own it.
Lord and Berry Lipstick in Black Red £13
Revlon Colorstay Smokey Shadow stick in Volcanic £7.99
Illamasqua Eyeshadow in Obsidian £16.50