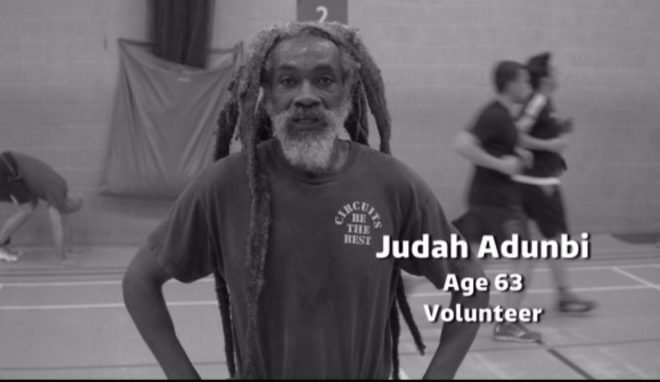 featured
Bristol's race relation's adviser gets tazered by police
By
|
Footage was recently released that caused rage amongst the Bristol's black community. 63-year-old Judah Adunbi, who has worked as Bristol's race relation adviser for a number of years was tazed by the police. The incident occurred on the 14th of January because all the police mistook him for a wanted man.
In recent times it seems normal to see incidents like this occurring in America but it was a bitter reminder that the UK still faces the similar problems. His neighbour filmed the altercation, the footage starts with Adunbi telling the police that he isn't the man they're looking for but won't reveal his name. As the exchange continues they continue to harass him Adunbi attempts to go through his gate to go home. This is when the neighbour gets closer in an attempt to help, but the police drag Adunbi tazer him then shout 'tazer tazer tazer! You've been tazered alright?' as he falls to the ground.
Before people start to blame Adunbi, for not giving his name, we didn't see the beginning of the altercation but it doesn't seem like he was treated in the most gracious manner to begin with.The point is that an innocent man being falsely accused shouldn't end up being violently dragged and tazed. Toward the end of the video, the man filming criticises the police saying that 'That was totally unnecessary, totally uncalled for' to which they replied that 'he was trying to fight us' which video clearly shows isn't true.
Though not at all weak this man isn't young, at 63 a fatal fall from a tazer could have some serious consequences and I do not think they'd treat a white man in his 60's the same way. Incidents like this one aren't isolated, as we saw with shooting of Mark Duggan in Tottenham in 2011. A lot of the time we assume the situation isn't bad because it isn't as bad as America's but it can't continue, police officers can't keep treating people this way and get away with it just because they wear a uniform.. Mr Adunbi. Was taken to the hospital then discharged, he was then taken to the police station where he was charged for disorderly behaviour, the charges have since been dropped.The police watchdog have conducted an investigation and we hope that justice is served for Mr Adunbi.
By Ike Denloye