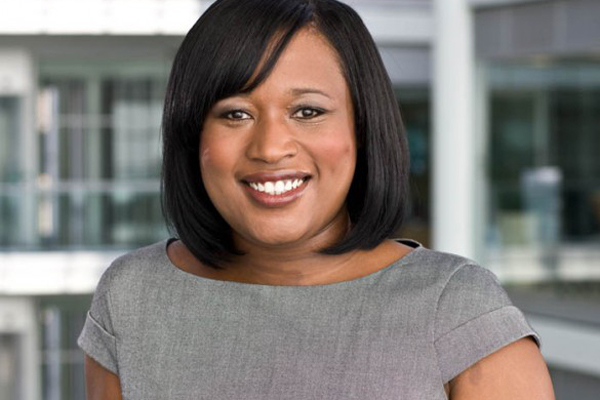 Careers
Me & My career: Charlene White
By
|
Me & My career: Charlene White, ITN news presenter
Charlene, 36, graces our screens to present the daily news for ITV . She currently lives in south London.
The entrepreneur within
I grew up watching Trevor McDonald and Moira Stewart, who were, of course, a huge inspiration to me. Even though my journalism course was a print course, I knew that I wanted to be in either radio or TV broadcasting. It was never on the cards that I was going to be a news presenter; I just wanted to be a journalist. After graduating from the London College of Printing, I worked various contracts on news desks in broadcasting, which was a good foundation. At 24, I became the youngest senior broadcast journalist at the BBC, and a chance arose to present the news programme on 1Xtra Radio, which I did for two years. Once I got my foot in and networked within the BBC, it opened up so many opportunities, and through that I got my own late-night show on BBC London, did 60 Seconds on BBC3, entertainment news on News 24 and bulletins on Radio 5 Live and, now, ITV. I've always battled and tried to make as many contacts
as I can.
What my typical day involves
10.30–11pm: I arrive at the studios.
11pm–midnight: We have a team meeting to mark through what news to run in the morning.
1–2.30am: Present the summary/bulletin for ITV.
3–4am: If there are any breaking news stories, I will report on them and "package" (or produce) the bulletins in-house.
4–5am: Go through the morning papers for the paper review.
6am and 7.30am: Present the GMTV news bulletin.
8.30am: Get home after finishing GMTV. I have some breakfast, watch whatever is on Sky+ (usually CSI), and then it's bedtime.
7pm: Wake up and get myself ready for work again!
I usually work one week on for seven days and then one week off. I also do weekend National Lottery bulletins at the moment as well, so I'm exhausted!
Career highs
I enjoy the buzz of being the link between breaking news and the public. It sounds awful, but when you have something like Hurricane Katrina or Michael Jackson's death, you're the only person in a news organization who can really report the facts. There are a lot of untruths that can come out through things like Twitter and Facebook, so when it comes to the breaking news, when you're sat in the office, you're frantically trying to get as much information as possible about the story and sorting out interviews. When you're on screen, you're not quite sure what news will come in within the next five minutes. It is such a buzz!
What I didn't expect
I had a very fairytale vision of what being a journalist was all about. I certainly didn't expect to be working as long hours as I do now. You do have to work extremely hard. But I would never complain about it because I enjoy the thrill from it. I never realized how much of an effect we can have, as journalists, on people's lives. Also, you're more aware of how you look, because people are very critical of your appearance on TV. So there is that pressure. And especially because there are very few young black females on screen, the scrutiny is even harsher. If my hair looked crap, I think [the viewers] would be lynching me! The first thing people always say to me is how nice my hair looks and talk about my clothes.