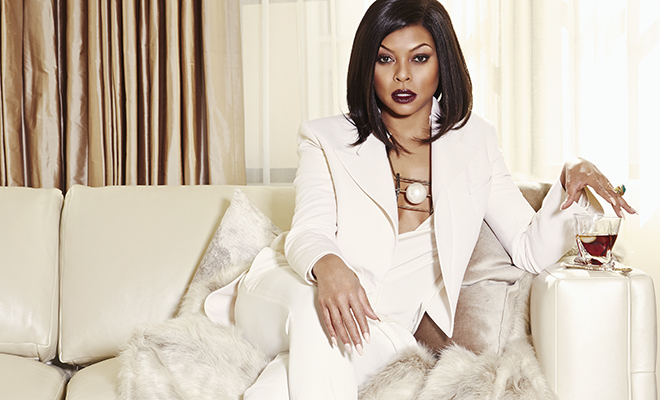 Current Issue
The February Issue Is Out Now!
By
|
It's the month of romance, and we're making love fun again with our 'Loveable' issue.
From finding out what really makes men commit to having your dating mistakes diagnosed and remedied by the professionals we'll have you in tip top dating shape by Valentine's. Even if you're already loved up, or aren't in the mood for love, you'll love taking a look at our 'new' sexiest men list. For 2017 we've only included fresh faces and up and comers (yes, that means Morris Chestnut didn't make the list, but we promise these guys are just as dreamy) and you can catch them all in must see TV/ Film/ releases this year!
If your Valentine's doesn't go quite to plan take comfort that you're not alone as two members of Team Pride put their let someone else take the wheel of their car crash love lives!
When it comes to beauty we're looking ahead in our 'Brown Girl's Guide' to all the spring/summer 17 beauty trends. And after a bitterly cold winter we've got the remedy as we help you to get healthy hair now.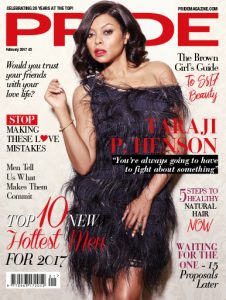 You may have spotted none other than star of Hidden Figures Taraji P. Henson on our cover! We've been fans of Taraji since Baby Boy, if not before, which is why we love seeing her shine! From her recent SAG award win to her ongoing role as everyone's favourite matriarch, Cookie in Empire, she is ever inspiring, thoughtful and eloquent, and that is just what she brings in the candid interview in our February issue. Get your copy to read all about Taraji's interview, with our Entertainment Editor Niyonu Agana-Burke, as she gives her take on girl power as inspired by Hidden Figures, why men from her past didn't make the cut in her memoirs (out in the UK this month), and why she's grateful to God she "never gave into fear".
Out now!