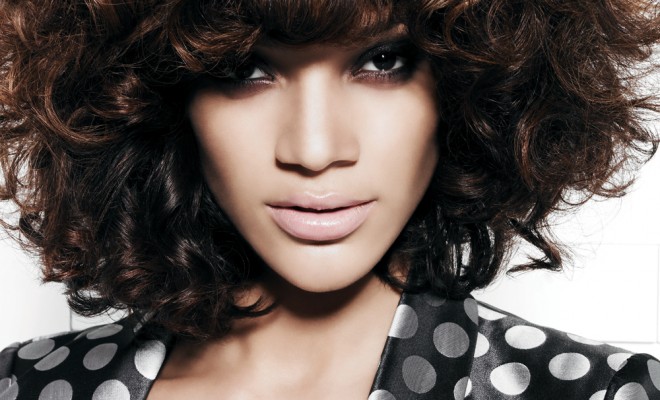 Hair
Married to the Mob
By
|
The bob is back but messier, dirtier and most definitely better.
The transcending bob is timeless thanks to it's chic quality that looks great on all ages. But what really makes the bob so special is it's ability to transform year after year. From the 'Pob' – the cut Posh Spice made famous in the Noughties – which had a graduation at the back and longer lengths at the front, to last year's Lob, otherwise known as the long bob that includes flattering long layers. Both are proof of the constant evolution of the bob. So it will come as no surprise that the cut of the season is the Mob aka the messy bob as demonstrated by Ciara and Beyoncé.
"The Mob or messy bob is an ideal style for Afro hair as it means you can promote more of your natural texture and it also allows you to straighten your locks less, helping to keep them looking healthy," enthuses award winning Director of Hype Coiffure Battersea, Kim Johnson. "It is versatile and doesn't require the same attention as a classic bob and as Afro hair is more kinky then other hair types the textured element of the messy bob makes it easier to style and wear," adds Afro specialist at Jamie Stevens, Harry Casey. "Plus when a relaxer starts to grow out it will look dishevelled without having to work too hard."
The cut is really dependent on the hair type but a classic bob will be the most versatile allowing you to switch between groomed and messy. However for an authentic textured look, long layers are recommended. "Keep the hair heavier through the bottom whilst working in some internal layers but focus on longer
layers to create texture so everything seems a bit grown out. Also a sweeping fringe will give a feminine and sexy edge," says Harry. A good cut will also make the Mob easier to style even if you don't feel like tonging or curling it daily. Simply wrap at night and ruffle with your hands in the morning for a sexy carefree finish.
The real beauty of this style is it's effortless, natural and the ease of styling the look; there is no right or wrong way to achieve this style, as it's never supposed to look perfectly groomed in the first place. "Add a bit of mousse before blow-drying to prepare hair, lightly tong with barrel tongs, tousle and spray or use a soft wax," explains senior stylist for Sandra Webb, Andree Marie. "The trick is to use your fingers and gently scrunch with your hands and those with natural curls should use a curl defining crème to help define them a little."
As Andree enthuses, "The messy bob is a way of bringing an personal individual quirk, funk it up how you like and bring your own vibe to the style." The messy bob is young, fun, carefree and the perfect excuse to retire your straighteners this spring.