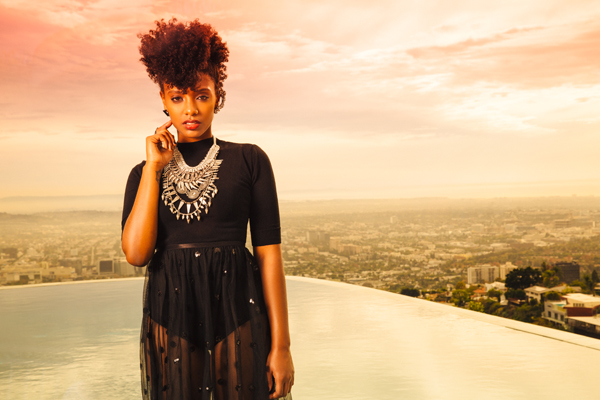 featured
My Hair My way
By
|
The US singer songwriter on re evaluating herself, relaxer disasters and being proud to be natural.
Marian Mereba
My hair is a work in progress… I used to wear my hair straight a few years ago and I literally work up one day and said, "forget this I'm wearing my hair curly, the same way it grows out of my head!"
It wasn't until I grew up and re evaluated how I view myself and how I want to present myself that I appreciate being natural more… I think when I was younger I cared more about the typical standards of beauty and now I'm more ok with having my own standards of beauty.
I can't say I'm super savvy with my hair regime… but right now I'm using a company called Eden BodyWorks- they sell a lot of coconut based products and light oils and I find their stuff that doesn't weight your hair down.
There are definitely great hair days and bad hair day when you have natural hair… but I'm a rough and tumble type so I'm not too worried about bad hair day, I just wrap it up in a scarf if its really unbearable.
Five years ago I had a relaxer, which was too strong and messed up the front of my hair for about three years…. I'm actually glad it happened because it shifted how I approached getting my hair done and who I trusted with my hair.
I always loved Whitney Houston hair… she always did a good job of having really down to earth curly natural hair and having different more elaborate styles.
It makes me kind of proud being known for having natural curly hair and for people to like it that's cool too…. I kind of have a mix between my mothers and fathers hair – my mother has coarse hair and my father is Ethiopian and has fine hair- so I guess I kind got the in-between.
My hair… is a reflection of me, its crazy and doesn't really have any rules other then being itself.