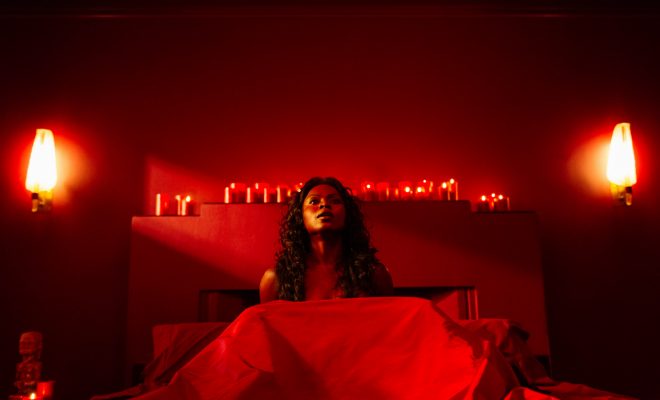 Entertainment
Meet your new celeb BFF – 'American Gods' star, Yetide Badaki
By
|
If you're a self-confessed, TV-loving, sci-fi nerd (like some of us on the team!) then there's no doubt that you'll be all caught up on new series, American Gods. Yetide Badaki plays Bilquis, Queen of Sheba – a challenging role, in a cast that includes Brit actor and former Hollyoaks star, Ricky Whittle. We think she's about to become your new Celeb BFF…
Are you sensing a lot of fan excitement for American Gods?
YB: Oh yeah, I mean people were reaching out as soon as they discovered I got cast. They have been reaching out with nothing but love and support and excitement.
From reading the book beforehand, did you know the character that you were going to play and some of those scenes you'd have to do?
YB: Yes, definitely which is funny because the reaction you usually have when you get the role is 'Yes!' And then you go, 'Oh! Oh! I need to prep for all of this!' There is so much that is layered in there and people are like, 'How would you audition for that scene?' and I go 'What do you mean?' And they go, 'Well, there's this and that' and I think that that's not what the scene was about for me.
You're talking about the first scene we see you in, where your character vaginally absorbs her male conquest?
YB: Yeah! Well that's the thing. It's the first scene that really illustrates how important connection is to the character Bilquis and that is why it was incredibly easy to audition with because that scene was immediately about that deep need for connection in a world where we are so stuck in our devices and interaction feels a lot more walled away…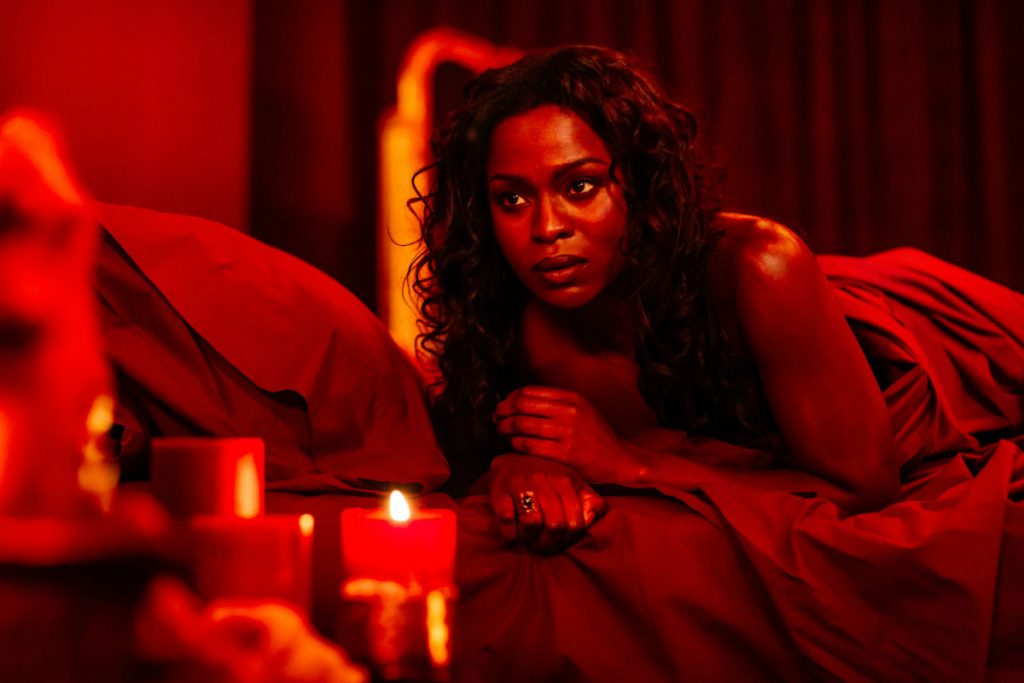 Did you have big gaps early on in your career?
YB: Yeah, and at least for me, that was the expectation. It was never assumed that, 'Hey! I've got this and now I've made it!' No, it was a constant struggle but I was getting to do this. I don't know if you knew this but both of my parents had not been happy that I wanted to be an actor. They were like, 'Don't do that!'
What did they want you to do?
YB: Oh, I wish I could show you this wonderful comic who does this thing where you have four choices for what your career could be: a doctor, lawyer, engineer or a disgrace to the family! My younger sister is a doctor, my older brother is a lawyer and this was pretty much the expectation growing up in Nigeria – though I moved to the UK when I was three for three years, and then moved to Maryland, USA when I was twelve.
What was your experience like working with Ricky Whittle?
YB: Ricky, I don't know if people understand it but I will scream it to you from the roof tops how dedicated this man is and how he works so hard. Oh my gosh.
What's next for you?
YB: Right now I get to be part of this incredible storytelling experience with these great people and great minds that are passionate about what they do. I am soaking in every minute of this. Of course, there are always things you want to aspire to, you always want to top yourself and you always want to be growing but this moment now is pretty darn magical.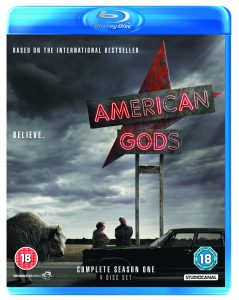 American Gods is out now on Steelbook, Blu-ray, DVD & digital download