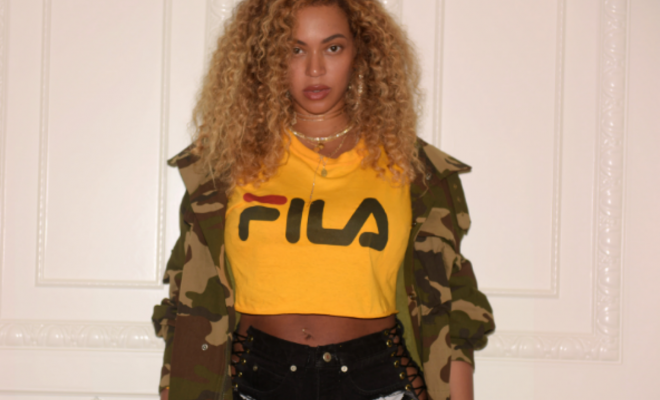 beyonce.com
News
Flawless! Beyoncé shows off post-baby body, just two months after giving birth to twins
By
|
It seems that multiple Grammy-Award winner, actress and singer-songwriter Beyoncé is on a mission to prove to the world that for her, getting back in shape after a pregnancy is no waiting game. Having previously gotten back into shape soon after giving birth to her first child, Blue Ivy, in 2012, Bey has turned heads once again as she has slimmed back down in just a few weeks and embraced her curvy figure – a reason why she reigns as Queen B!
The Internet was blessed on August 6th as Beyoncé was snapped before rocking up to a Kendrick Lamar concert in Los Angeles. She wore a yellow Fila crop top, a Camo Jacket, high-waisted, lace-up denim shorts and leather, red lace boots. Bey styled the look with a simple Louis Vuitton handbag that had 'It's not yours' printed on the front and wore a mix of diamond jewel accessories.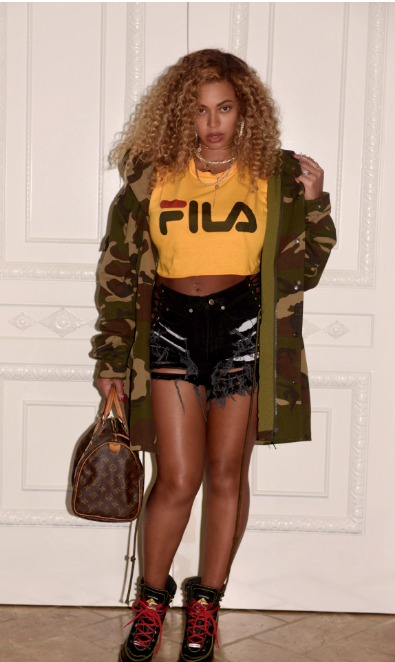 A gallery of photos were posted on Beyonce's website, beyonce.com, and captioned 'The Damn. Tour' – in reference to Kendrick's Tour – where she listed outfit shots intertwined with photos she took at the concert.
The bootylicious singer flaunted her famously, toned legs and impressive flat stomach after giving birth in June to her twins with husband Jay-Z, Sir Carter and Rumi. Beyoncé posted to fans a few shots of her stood from behind revealing her racy shorts which had rips across her bum, showing us her fearless and confident as ever character!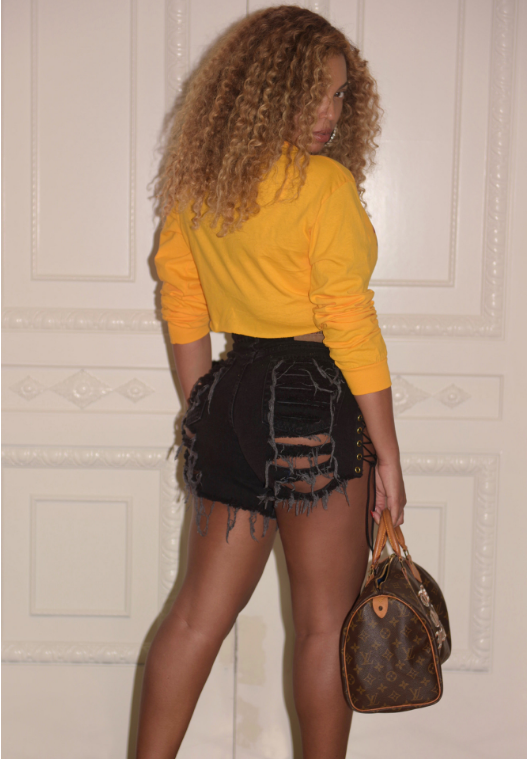 The singer first shared photos of the twins a month after they were born where she – undoubtedly – stole everyone's attention. Beyoncé stood in front of a floral arrangement semi-nude wearing an elegant head veil, drappsed in coloured cloth that was wrapped around herself and both her children.
We living for these photoshoots, Bey – keep 'em coming!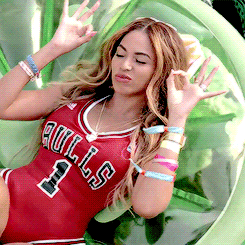 Words by, Aaliyah Harris